Real estate has been impacted in a variety of ways since the advent of COVID-19. Office buildings, storefronts, and restaurants continue to be affected, and it remains to be seen whether these hard-hit markets will ever recover completely.
But for property owners facing continued uncertainty, there is hope. What used to be a storefront doesn't have to remain that way, just as a vacant restaurant doesn't have to be replaced by a new eatery. With warehouse spaces and rental housing now in hot demand, many real estate owners are choosing to undergo a property conversion to breathe new life into their lagging investments.
While repurposing a property may be the best way to turn an empty eyesore into a vibrant, active commercial space, it's also a recipe for increased risk. Before undergoing a conversion, consider the following implications:
Local codes and zoning laws – Changing a building's zoning designation takes time, and it may require additional costs to renovate or adapt the building for its new purpose. Additionally, the new space won't be grandfathered in and will need to meet the updated codes—and don't forget legal fees will be required to petition the municipal zoning board.
Building ordinance upgrades – Renovating a property will always come with a requirement to include recent ordinance upgrades, which can include stricter guidelines than were originally required. Make sure you consider other improvements that may be needed before you proceed.
Vacancy clause – If your property has been vacant for a period of time, your insurance coverage may have lessened significantly. Obtaining new coverage for a repurposed property will be a challenge until the vacancy is cleared. Check with your insurance carrier to determine the level of coverage you currently have.
Triple Net Lease – Similarly, owners/operators of large properties, such as a big box retail outlet, may encounter challenges with a Triple Net Lease. In this case, the tenant is responsible for all costs in exchange for reduced rent, including insurance coverage. But when the tenant leaves, the coverage disappears, and the building owners must secure coverage quickly to protect against vandalism or fire.
What a conversion could mean for your insurance 
Repurposing a property can lead to significant insurance implications, which is why many real estate owners and operators are reaching out to their insurance brokers for a quote, long before committing to the change. Here are some important insurance-related considerations:
Insurance capacity depends on the industry – Some carriers specialize in different types of property coverage, so it may not be possible to switch your current insurance to cover the new purpose. Be sure you can secure appropriate coverage before offering your space to a specific tenant in another industry.
The "hard" commercial insurance market has become more selective – Because of rising catastrophic claims and an increasing number of water damage claims, underwriters have become pickier about what they choose to insure – and premiums have risen in response. As a result, a repurposed space may not be able to secure coverage as simply as a renewal would.
The reinsurance market can be restrictive – It carries a lot of weight and can restrict underwriters from taking on a risk they may have been comfortable with. There is very little underwriters can do to fight back. If reinsurers decide they aren't willing to take a risk, you won't be able to secure coverage.
Other key factors
Despite these risks and challenges, it's not impossible to repurpose your space—especially if you are adequately prepared for the intended industry. Preperation can be achieved in the following ways:
Learn all you can – A new industry may create different legal liabilities for the owner/operator. A successful shift can only happen when the owner/operator seeks to understand the new industry deeply. For example, a warehouse owner has responsibility for all products and materials housed in the space, so a liability policy is necessary to protect the owner from the financial consequences of a fire, theft or negligence.
Determine your risk profile – A repurposed property is subject to a different risk profile, which could require an entirely new insurance policy, complete with additional limits and extensions. Part of learning about the new industry is understanding the owner/operators' responsibilities and liabilities.
Consider building ordinance coverage – Building ordinance coverage, an extension to a property policy, covers a facility for upgrades required by ordinances passed after the building was constructed. If you are shifting into a different type of retail space, for example, you may need other upgrades to prepare the space adequately, and this coverage can help you foot the bill.
In conclusion, repurposing property can go a long way toward helping real estate owners and operators weather the challenges of the commercial real estate market. But real estate owners need to take active steps to reduce their risk and become more attractive to the underwriters.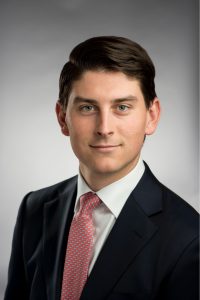 Dru Douglas is an account manager for the Ontario region for global insurance brokerage Hub International. He specializes in insurance and risk solutions for the office, retail, industrial and multifamily sectors of commercial real estate.