Dream Unlimited Corp., Kilmer Group, and Tricon Residential Inc. have officially launched Maple House, the first phase of Canary Landing in downtown Toronto. The 12-acre community is comprised of 2,300 rental units – of which 30 per cent will be dedicated as affordable housing and 25 per cent will be barrier-free, creating a model for inclusive, mixed-income communities.
Canary Landing is located in Toronto's  Canary District community, an award-winning urban village adjacent to the Distillery District. Canary Landing includes eight mixed-use buildings spanning four city blocks along Cherry Street. In addition to significant market and affordable rental housing, Canary Landing will also include 30,000 square feet of retail and a future 5,000 square foot community space.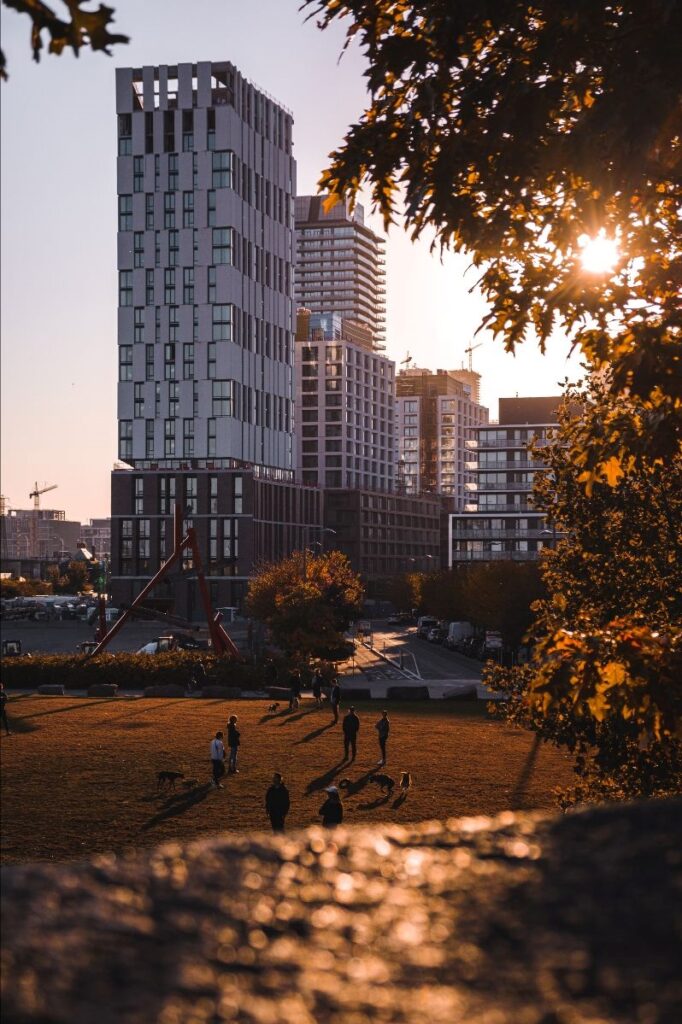 The project represents an innovative public-private partnership between the DKT Partnership, the Province of Ontario, the City of Toronto, the Government of Canada, and the Canada Mortgage and Housing Corporation (CMHC).
"We are grateful for the collaboration with our municipal, provincial, and federal partners as we work towards our shared vision for Canary Landing, which will target ambitious LEED Gold sustainability outcomes, and provide long-term market rental and affordable housing," said Andrew Joyner, Managing Director at Tricon Residential on behalf of the DKT Partnership. "Maple House is the start of fulfilling our promise to create beautiful, sustainable, and affordable housing, and we look forward to seeing residents thrive in this vibrant new community very soon."
Bringing much-needed affordable housing to the city, the development team is delivering 126 rental homes that will be filled in partnership with seven non-profit agencies, including WoodGreen Community Services, Artscape, COSTI, Wigwamen, Performing Arts Lodge, March of Dimes and Interval House. These affordable rental homes will be offered at 40 to 80 per cent below the average market rent. An additional 105 affordable rental homes will be available to the public through a soon-to-be-released open market call. All 231 of the affordable homes have been financially supported by the City of Toronto's Open Door Program.
"We have all watched as Toronto's affordable housing crisis has grown during the past several years," said Anne Babcock, CEO of WoodGreen Community Services. "WoodGreen Community Services is thrilled to be working with other not-for-profit agencies and the DKT Partnership to deliver real and permanent housing solutions to a diverse range of Toronto residents. The Canary Landing initiative is a testament to what we can all do by working together for the common good."
In terms of architecture, the design team, which includes Danish firm COBE and Canadian firms Alliance and CCxA, focused on creating a "design-forward" and environmentally responsible community that respects the local heritage. Maple House has already garnered several accolades, including the Canadian Architect Award of Excellence and the 2021 BILD Award for Best New Community.
"We are incredibly proud to be delivering this truly mixed-income community that is the first of its kind in Canada and a model for city-building," Joyner said. "This type of housing will strengthen our city's social fabric and meet the diverse needs of all Torontonians."
To learn more about Canary Landing, visit: www.liveatcanarylanding.com