Summer has arrived and with temperatures continuing to rise, air conditioning units across the province are being turned on, which may lead to an increase in energy bills.
For multi-unit residential building owners and property managers, this time of year often means higher costs and one more thing to manage in a role with multiple, competing priorities. But this summer, instead of worrying about how much it will cost for you to cool your building, why not consider a flexible heating and cooling solution that will help you manage your energy needs and your bottom line? One solution is a variable refrigerant flow (VRF) system.
Now, what exactly is VRF?
VRF is a ductless HVAC system that provides heating and cooling to a space. Since it's ductless, the installation process is non-intrusive and only requires a three-inch opening to connect the piping between the indoor and outdoor units. The system is made up of a condensing unit and an indoor head unit. The head unit conditions the air in the space while the condenser unit sits outdoors, with a set of copper pipes connecting the two pieces of equipment. They can provide both heating and cooling options, giving maximum comfort and flexibility to occupants.
Introducing a VRF system into your building may also allow you to implement a sub-metering program in your property, or capture the full cost of in-suite heating and cooling for buildings that are already sub-metered. According to a study conducted by Navigant Consulting Ltd., converting a unit in a multi-residential building from bulk to sub-metering may provide annual electricity savings of up to 40 per cent.
What does the process look like?
If you're looking for relief from your energy bills while keeping tenant comfort a top priority, VRF is an excellent option. But before you commit to making the switch, you first need to see if your building is right for VRF. Engaging an Enercare technician, or an engineering company, to conduct a technical audit will allow you to learn about your building's deficiencies and areas for improvement, which will help you determine if a VRF system is suitable for your building.
Once our technicians have determined your building's suitability, our engineering team will provide an analysis of your building's energy bills based on current performance and compare them to potential savings and energy use. This approach helps to lay out the business case for converting your building to a VRF system, as the long-term energy efficiencies of a VRF system can offset the initial costs of retrofitting. We then prepare a preliminary design and quote, which we work to finalize together.
Because the VRF system is ductless and there is no need to install ducting, or core-drill for hydronic loops, the installation process is minimally invasive. We simply use a DX copper pipe to connect the indoor and outdoor VRF units. We're then able to cover this up with decorative molding, creating minimal disruption. We know that both short-term and long-term costs are a key concern for property owners – that's why following installation we look at your utility bills and model out your energy savings to help you understand the full impact that VRF and sub-metering will provide.
A low maintenance solution that can deliver big benefits
A VRF system helps put the control of your building's energy management back in your hands. This means property managers and owners can better regulate comfort in different zones throughout the building. For example, a high-traffic lobby requires different heating and cooling needs than a fifth-floor hallway with minimal windows.
Zone control also provides energy savings for empty suites that haven't been turned over – VRF will ensure you're only heating or cooling a space when it's in use, avoiding air mixing and shifting the expense to new tenants while achieving operational savings. Delivering personalized comfort through more advanced technology provides tenants with the flexibility to control their own climate, which is an important asset and draw for prospective tenants that can allow you to charge more rent for the space.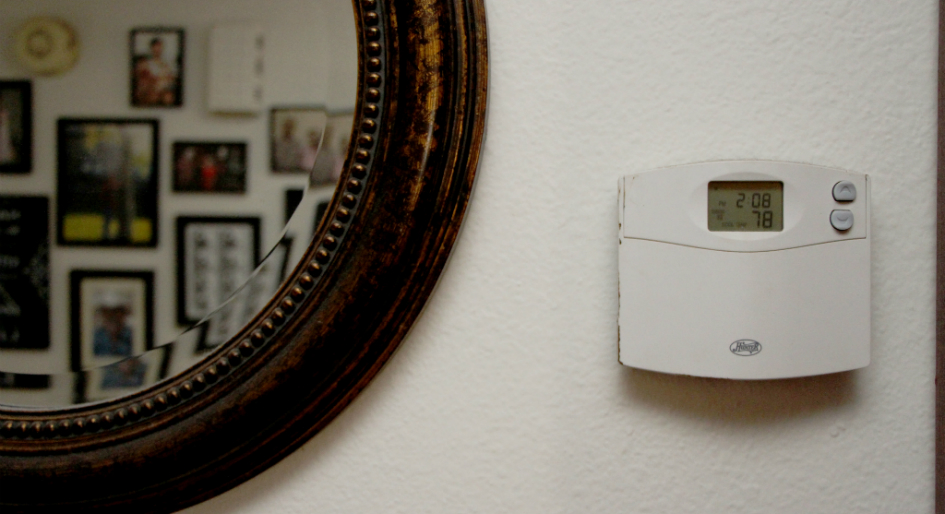 As a property owner or manager, your building design and needs are unique. VRF allows you to customize your energy management needs for your space while giving your tenants the power to pay for the energy they use, when they use it, instead of you taking on increased and unnecessary costs. From the tenant perspective, this model will help them to better understand their energy consumption and work to reduce their energy consumption.
About Scott Beneteau
Scott Beneteau is the General Manager of Enercare Commercial Services. He has extensive energy management and measurement experience and is working to develop innovative ways of efficiently managing Enercare's HVAC assets through the deployment of enablement technologies. These technologies and associated asset management strategies are part of his long-term vision to help Enercare's customers reduce energy and maintenance costs. With more than 16 years of experience in the industry, Scott most recently served as VP of Sales for Enercare Connections.
About Enercare Inc.
Enercare is headquartered in Markham, Ontario and publicly traded on the Toronto Stock Exchange (TSX: ECI). As one of North America's largest home and commercial services and energy solutions companies with approximately 4,700 employees under its Enercare and Service Experts brands, Enercare is a leading provider of water heaters, water treatment, furnaces, air conditioners and other HVAC rental products, plumbing services, protection plans and related services. With operations in Canada and the United States, Enercare serves approximately 1.6 million customers annually. Enercare is also the largest non-utility sub-meter provider, with electricity, water, thermal and gas metering contracts for condominium and apartment suites in Canada and through its Triacta brand, a premier designer and manufacturer of advanced sub-meters and sub-metering solutions.
For more information on Enercare visit enercare.ca. Additional information regarding Enercare is available through our investor relations website at corporate.enercare.ca or on SEDAR at www.sedar.com. Subscribe to our email alerts at corporate.enercare.ca/email-alerts to receive our news releases electronically.