disinfection
Facility Cleaning & Maintenance
The Illuminating Engineering Society has released a report explaining germicidal ultraviolet (GUV) disinfection and its potential to safely reduce the transmission of COVID-19, in response to a wave of conflicting statements and opinions on the topic.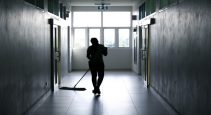 Canadian Facility Management & Design
Schools have the duty to prevent and control infectious diseases. The COVID-19 pandemic makes the process of cleaning schools even more imperative.
REMI Network
Leaders in infection control and environmental cleaning and disinfection are coming together for CAEM's annual conference this September.