Gone are the days when cleaning was a task that faded into the background of the public's perception.
Late in 2021, the cleaning and maintenance industry continues to be defined by the progress of and the response to the COVID-19 pandemic. Cleaning providers and building service contractors are truly leading from the front across Canada, North America, and the world.
ServiceMaster Clean, as always, is helping to lead that charge in Canada.
The company has a long history in the commercial cleaning industry in Canada, dating back to the 1960s. These days, it services thousands of businesses worldwide, including a family of entrepreneurial business franchises stretching from coast to coast in Canada.
Its National Director in Canada, Gavin Bajin, notes that while the needs and processes involved in the delivery of its service have certainly changed in the decades since, its core mission hasn't: putting the customer at the forefront of its delivery.
Bajin began his career with ServiceMaster a little over a decade ago. "In the last 10 years, my goodness, we've seen a lot of different changes and trends, whether it be the green movement or sustainability or the movement toward operational efficiencies," he tells FC&M.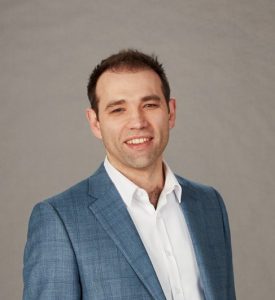 Facilitating a cleaner office
In an industry with a pre-existing propensity for change, the last 16 months or so have nevertheless been something of a watershed time. ServiceMaster Clean works extensively in office facilities and Bajin acknowledges that the focus has shifted.
"We have long preached the message that clean offices equal healthier offices," he explains. "Typically, we had concentrated this message during flu season, when commercial spaces are most impacted by people in the facility and germs. But maintaining a healthy work environment has been part of our modus operandi for many years inside the industry."
Prior to COVID-19, cleaning in offices was all about maintaining a healthy workspace. That is still the case, but the meaning of the phrase – and the target end goal – has morphed. "Now, obviously, we're seeing changes around maintaining a healthy workplace as it relates to pathogen prevention and reducing COVID-19's opportunity to spread."
A particular example of how communication of the approach to commercial cleaning has changed is in the renewed focus on carpets. Evidentiary assessment has shown that carpets can be a haven for pathogens such as SARS-CoV-2. Bajin notes there can be a tendency to lean on infrequent cleaning of carpets in environments like office facilities, sometimes once a year or even less frequently. "But maintaining a clean carpet is critical because it is essentially a giant filter of your space," he emphasizes.
Office facilities bring unique challenges of their own, too, of course. A primary one, as rudimentary as it may sound, is simply getting to the surfaces to provide a sufficient level of clean. It's vital to be certain that pathogens are removed from a space, but in a cluttered environment, this can create an awkward blurring of lines when it comes to the preference to not move personal property in an individual's workspace. So how can cleaning service providers ensure that workspaces are adequately cleaned and disinfected without crossing those boundaries?
Communication and education are critical
The answer, it seems, is in another facet of the job that has risen to the fore during the pandemic: communication of cleaning practices.
"Customers understanding that clean environments are healthier has certainly been a challenge," Bajin admits. "Cleaning offices is not just about dusting and wiping away surface dirt; offices are full of germs that require disinfection. Prior to COVID-19, the communication of that was not necessarily misunderstood, but it was perhaps never taken with the level of concern that it needed to be."
It's fair to say that has changed drastically.
These days, in a time when anyone and everyone is taking a more direct interest in how and when areas are cleaned and disinfected, BSCs have had to rise to the challenge.
Bajin notes that while the general public has become somewhat more demanding of a certain level and visibility of clean, ServiceMaster Clean has seen an improved appreciation from customers for its methods and tools.
"The importance of having a clean workspace, the peace of mind that it delivers to an employee in that workspace, really comes at the hands of the commercial cleaning company and the industry," Bajin acknowledges. "A big change in the industry has been not relegating disinfection to simply healthcare or foodservice, where you would expect the utmost level of germ prevention. People appreciate that it has a role in all workspaces."
There has still been a certain degree of education required, though, particularly when it comes to what Bajin terms "the cross-section of science, cleaning processes, and budget." Educating both customers and end users on the different ways and products through which to deliver the required level of clean has become essential to ServiceMaster Clean's work. It's no longer good enough to announce the delivering of clean. Bajin notes people are starting to ask ServiceMaster Clean about disinfectants, whether they are approved on the Health Canada list, whether they have a particular dwell time, etc. "People have done considerably more research around our processes and you have to be able to answer those things, so educating the customer is critical."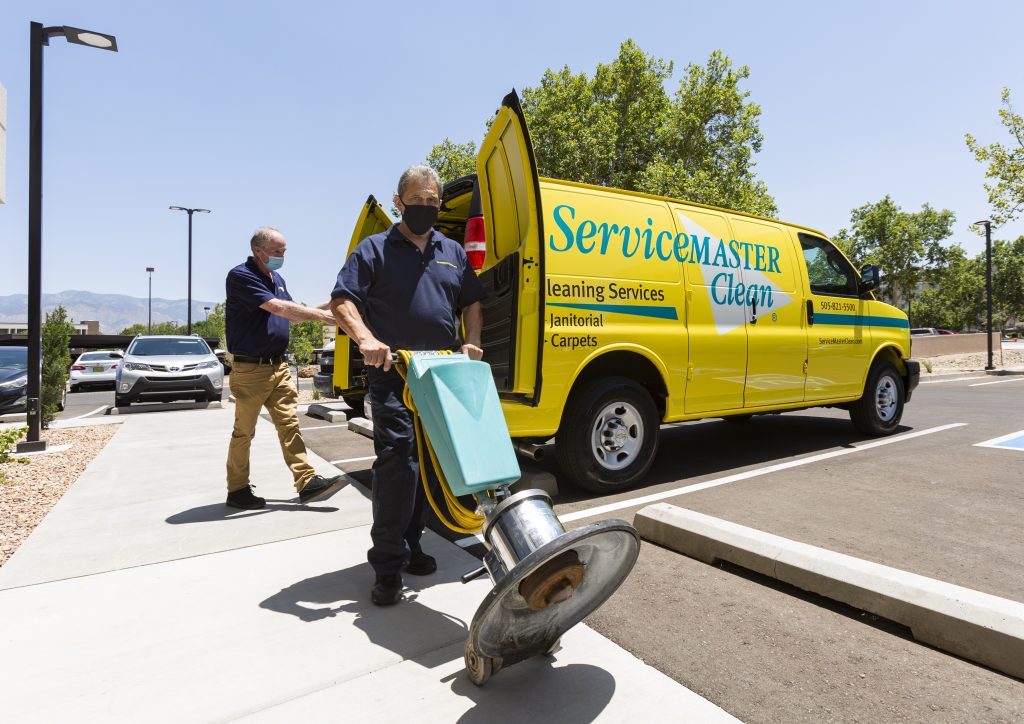 Constant innovation
To answer the COVID-19 challenge, ServiceMaster Clean introduced a new program called Protect3 Advance with the aim of educating on the science behind the company's methods. The three-step program – clean, disinfect, and fortify for long-term protection – is intended to provide greater peace of mind for the customer as well as a better management of the budget.
Part of that is assessing innovative ways to use different products to allow the clean to last longer.
Bajin notes there have been continued innovations in the industry for efficiencies, both in products and equipment. For example, ServiceMaster Clean now utilizes long-term durable antimicrobials to help protect surfaces against different pathogens. A lot of product manufacturers are finding ways to produce disinfectants with lower dwell times, too. "If it kills pathogens in, say, a minute or three minutes as opposed to 10 minutes of dwell time, that's obviously appealing," adds Bajin. "It's something we're seeing a lot a year later." Other trends have included the mass adoption of electrostatic equipment as a commonplace tool for efficient cleaning.
Delivering sufficient clean and peace of mind within often restrictive budgets has perpetually been part of the challenges faced by the industry, opines Bajin. But he suggests that while the overall operational budget of BSCs' customer are not necessarily likely to increase, he expects to see the trends in intensified cleaning and disinfection processes and needs reflected in some sort of bump in the budget allocated to those processes.
When it comes to commercial and office facilities, Bajin assesses that one particular evolving challenge is the increasing proliferation of shared workspaces. That, of course, makes sufficient disinfection paramount and would drive a higher level of cleaning and disinfection.
Again, it ties in to increased customer and public awareness. "There is a higher level of understanding at the office worker level of protocols that they feel are important to make them feel comfortable in the workplace," explains Bajin. "It's almost becoming a groundswell of support. Delivering peace of mind at the worker level is certainly part of the facility managers' and property managers' set of considerations. That can be as simple as individual and worker-controlled solutions such as wipes at desks or the ability to request a cleaning of a workstation on demand. All of those kinds of things I see being considerations in the workplace of the future."
Indeed, the considerations moving forward will be numerous. Companies like ServiceMaster Clean are leading the way, though, as the cleaning and maintenance industry – and the world – continues to find its feet in the new normal.