Canada Infrastructure Bank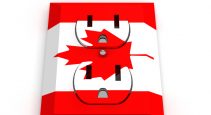 Canadian Property Management
A promised $2 billion investment in large-scale building retrofits will be central to the Canadian government's job creation ambitions. Energy efficiency champions have plenty of ideas of how and where the funds could be best leveraged.
Construction Business
The federal government announced the Canada Infrastructure Bank will spend $10 billion in new major infrastructure initiatives.