Cadillac Fairview is one step closer to transforming the site at Montreal's Pointe Claire Mall on West Island into a bustling new downtown core, connected to the city by transit.
According to newly revealed plans, the developer intends to transform the five million square-foot Pointe Claire Mall site into a "work, live, play" hub featuring offices, residential apartments, a seniors residence, a boutique hotel, parks, additional retail, and a new REM light-rail transit station and bus terminal.
The City of Pointe Claire issued a statement supporting  the new REM station and STM bus terminal, stating that it will "contribute to create an important multimodal hub in this sector."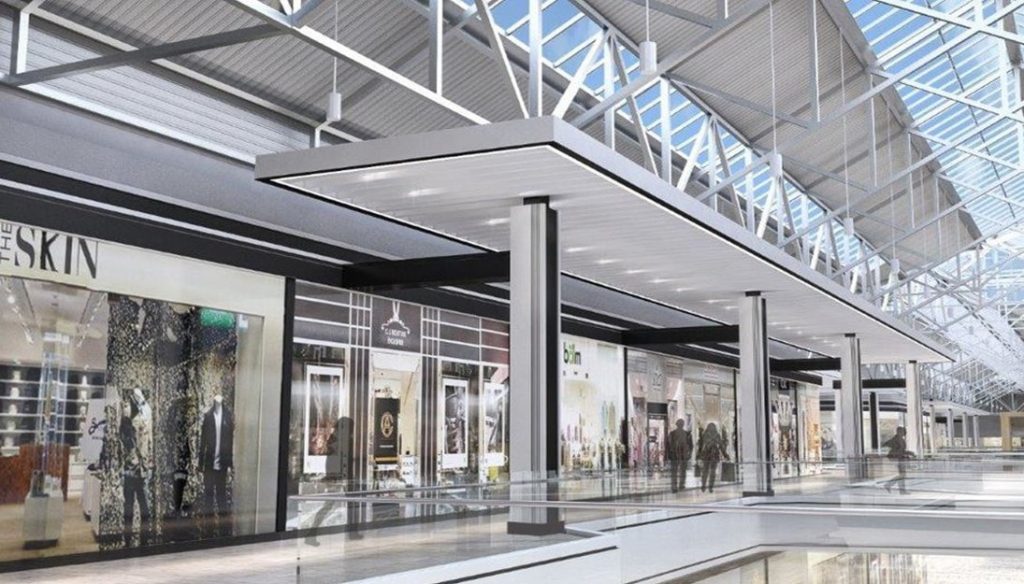 Cadillac Fairview has been entrenched in the area since 1965, having invested hundreds of millions of dollars over the years in expansions and renovations at the mall.
The first phase of the multi-phase project was announced in 2018, involving the redevelopment of the former Sears store into a two-level Simons department store and food court. The new Simons is expected to open next year.
Phase 2 and Phase 3 will include the addition of offices, a 150-room hotel, a 21-storey seniors residence, and two 10-storey rental towers each containing 150 to 200 units. Additional residential units will be added to the Secteur du Parc, featuring a mix of condominiums and rentals in high-rise and mid-rise buildings, townhouses and stacked townhouses.