Allied Properties REIT and Westbank announced plans to proceed with the development of 19 Duncan Street in Toronto. The partners have pre-leased the office space in the development, but will not lease the rental-residential space until construction is completed, which is scheduled for early 2021.
The development site for the property includes 24,803 square feet of land with 111 feet of frontage on Duncan and 250 feet of frontage on Adelaide West. It includes a heritage structure that is comprised of 62,000 square feet of GLA.
Allied and Westbank plan to construct a new tower on the property and integrate it with the heritage structure. The integrated structures will be comprised of approximately 146,000 square feet of office GLA, 21,000 square feet of retail GLA and 462 rental-residential units. The integrated structure has been designed to a LEED CS (Core & Shell) Gold standard. Construction is expected to commence this year.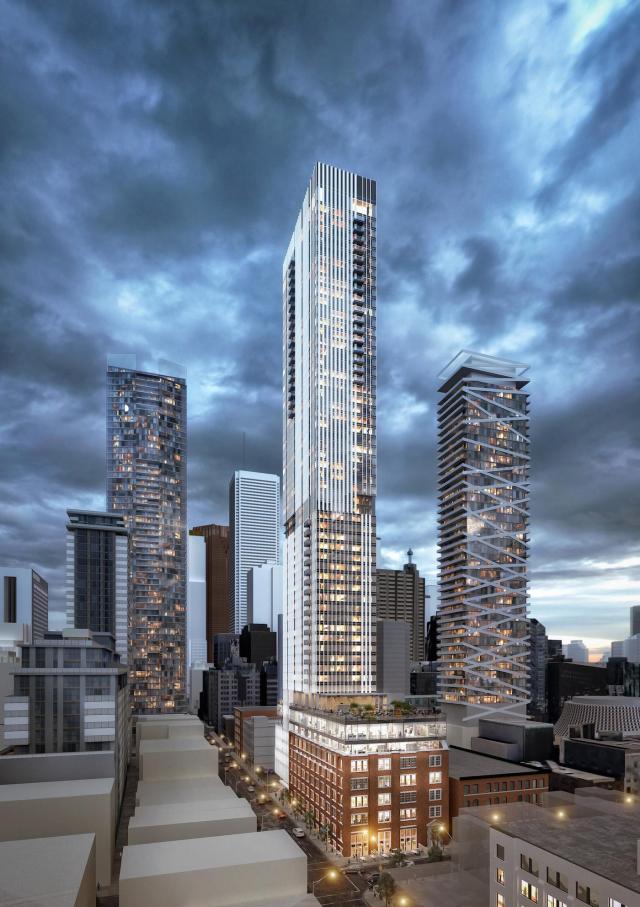 Allied and Westbank each owns an undivided 50 per cent interest in the property. On completion, which is scheduled for early 2021, Allied will manage the office and retail components of the Property and Westbank will manage the residential component.
"This development will integrate a heritage building with a new high-rise structure, a format that has proven to be an economically and socially successful form of city building," said Michael Emory, President & CEO of Allied. "We're particularly delighted to be working with Westbank in providing distinctive urban workspace and high quality rental-residential accommodation in the heart of Downtown Toronto."