Nova Scotia
Canadian Apartment Magazine
Over the next three years, the Government of Nova Scotia will invest $8-million in the Social Housing Assistance Repair Program (SHARP) to help housing co-operatives make necessary structural, electrical, plumbing, heating or accessibility repairs to their units.
Canadian Apartment Magazine
Finding access to smoke-free rental housing in Nova Scotia is now just a click away, thanks to the launch of a new website by Smoke-Free Nova Scotia (SFNS). The free website allows Nova Scotians to browse a searchable registry of smoke-free multi-unit rental housing developments and condominiums to find available housing in smoke-free buildings.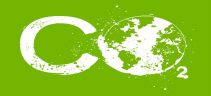 REMI Network
Fossil fuel companies in Nova Scotia must now request approval from the province's Environment Department to carry out carbon capture and storage activity. The change