Canadian homebuyers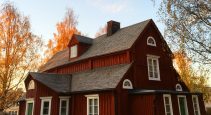 REMI Network
More Québecois prefer a home in the country, according to new insights on residents' changing intentions since the pandemic began.
REMI Network
About 40 per cent have already racked up savings since the pandemic began, according to a new survey. The majority say remote work has made it more likely they will move further from employers.
CondoBusiness
The Government of Canada has revealed plans to provide additional support for Canadian home buyers.