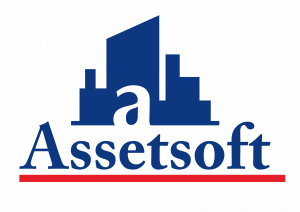 These are stressful times for landlords. While the job may call for collecting rent, a tough economy and pandemic measures have made it harder for most to make good on this responsibility.
For many, pursuing eviction is an unwelcome option. Landlords already have a lot to worry about, be it lease audits, back-office accounting, budgeting, and forecasting. As such, they need to find creative ways to keep finances strong while maintaining positive tenant relations.
Finding those creative solutions is part of what drives Akan Thurairajah and his team at Assetsoft, a global technology consulting firm with headquarters in Markham, Ontario, that offers most property real estate management solutions, including lease audits and back-office accounting, to its clientele. One of the core areas of focus is to ensure property management clients can leverage technology to keep rental income flowing, and Thurairajah has a few ideas for 2021.
"It's in everyone's best interest to find ways to make the rental payment process easier and more consistent. This is especially true now when a majority of tenants are having a more difficult time making those payments and landlords don't want to take extreme actions," says Thurairajah. "Fortunately, there's a lot you can do with today's technology and platforms like Yardi Voyager to encourage consistent, on-time rental payments."
Getting creative
There are several strategies that Assetsoft is exploring to help landlords collect rent. For example, one is taking a cue from existing "loyalty programs" to set up an incentive system whereby tenants are awarded points for paying on time and through preferable methods.
"It could be a situation where a tenant earns five points for making an on-time payment, another 10 for doing so by pre-authorized, and maybe more for making those payments consistently throughout the year"," he explains. "Those points could then be redeemed for a dollar amount through a network of Canadian vendors, like restaurants, gift cards, and other rewards."
Establishing a rent payment loyalty program is more than an idea for Thurairajah and his team. The firm has already been in talks with a reputed rewards point organization and is ready to help clients make it happen.
"We've already worked out the details, and they have the vendor rewards network. All we would need to do is connect the client's Yardi system to this point system, and they're ready to start the program"," he says, adding, "This is one solution that we can do for landlords within a week."
No doubt, incentivizing tenants is always a better option. To that end, Assetsoft has also been in contact with the credit score reporting agencies to explore the possibility of using rental histories to help tenants build their credit scores.
"Let's say a newcomer to Canada is renting a place, and they don't have a credit history. Whenever they paid their rent on time, the system would send a report to the credit bureau that would help them build that credit history", suggests Thurairajah.
Reversely, tenants that don't pay on time could also be encouraged to get back on track if they understood that their credit history might be affected.
"This is just one of the ideas we're looking at to encourage tenants and give landlords that extra bit of support to do their job," adds Thurairajah.
Tech-savvy solutions
Technology has a part to play in incentivizing tenants. At the same time, there are strategies for using property management platforms to help keep finances healthy.
For example, setting up easier and more automatic payment systems can make rent collection less of a monthly headache. This can include promoting pre-authorized payments and electronic fund transfers (EFTs), or even setting up automated rental notices and payment options over the phone.
Similarly, changes can be implemented in property management systems like Yardi Voyager that automatically send out the required forms to late tenants who are late with their rent.
"In Ontario, you're supposed to issue a form N4, which is a Notice of Termination for Non-Payment of Rent, but what happens is that landlords are very busy and forget to send that out," notes Thurairajah. "Using Yardi software, we can implement an automatic program that handles that entire process."
Finding help
While most landlords will need regular property management solutions, from property onboarding services to lease abstraction, it's time to look for creative solutions for rent collection. After all, everyone wins when tenants make rent.
"There are innovative solutions out there, whether it's through Yardi or some other piece of technology. Our job is to help clients recognize these opportunities, understand which would work best in their building, and take the first steps," says Thurairajah.
The Assetsoft team encourages any questions and inquiries. Email them at learnmore@assetsoftbiz or visit their website at www.Assetsoft.biz.