energy conservation
Canadian Property Management
The City of Mississauga has been recognized with multiple energy awards for 2018 for its energy conservation and innovative efforts.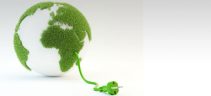 Canadian Apartment Magazine
A sharp rise in energy costs and strict sustainability mandates have been spurring business owners to explore alternative solutions for decades. Could on-site energy storage be the next green ticket?