cleantech
REMI Network
The time to embrace clean building technologies is now, but it takes stakeholders across the real estate community to make the shift. This is the philosophy behind the Building Energy Innovators Council (BEIC) and the underlying message in its newest report.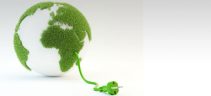 Canadian Apartment Magazine
A sharp rise in energy costs and strict sustainability mandates have been spurring business owners to explore alternative solutions for decades. Could on-site energy storage be the next green ticket?