REITS
Canadian Property Management
REITs and PERE managers face a unique challenge in developing succession planning strategies that identify the next generation of leaders.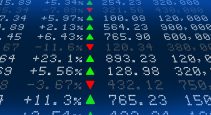 Canadian Property Management
The reclassification from an industry group within the financials sector formally occurs on September 1, and will also introduce a new term for real estate investment trusts (REITs), which will become known as Equity REITs.
REMI Network
More than 50 per cent of accredited property managers responding to a recent Institute of Real Estate Management (IREM) job analysis survey consider sustainable practices of moderate, low or no importance.