Electricity prices
Canadian Property Management
After a year of operational upheaval and more modifications to electricity pricing policies, BOMA Toronto's annual workshop to address the complexities of the global adjustment had a lot of ground to cover.
CondoBusiness
It appears that seven weeks of COVID-19-related electricity rate relief for residential and small business customers did not adversely undermine Ontario power system revenue.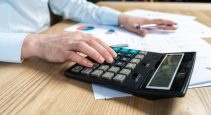 Canadian Property Management
For now, residential and small business customers enrolled for either time-of-use (TOU) rates or tiered pricing under the provincial regulated price plan will be charged the off-peak TOU rate of 8.5 cents per kilowatt-hour for all electricity consumption.