Though some industries have accelerated in the COVID-19 era, the majority have not been so lucky. Among them is the short-term rental sector. With cities worldwide in a perpetual cycle of locking down and gently loosening the reins, travelling has been wrought with challenges, making it nearly impossible for anyone to leave home. And now, as Canada and the rest of the world contend with the rapid spread of new COVID variants, and as governments race to roll out their vaccine programs, what will become of the hard-hit sector — and will 2021 offer any respite?
A new report from U.S.-based revenue management platform, Beyond Pricing, sheds some light on the uncertain months ahead. "While we expect the travel industry to have stops and starts in 2021, with different geographies and sectors of the industry reacting, adapting, and recovering at different paces, we see a steady, upward trend in travel and spending moving forward," says Julie Brinkman, CEO. "In conclusion, we are overall optimistic about the future and growth of the travel industry in general and the short-term rental market in specific."
A year ago, there was little reason to be so optimistic. When the pandemic first began its deadly sweep across the Asia-Pacific region in February, the travel industry suffered an abnormal rise in cancelations, followed by a significant decrease in booking pace as lockdowns and restrictions were put into place. By mid-March, booking pace plummeted across the globe, all but devastating the short-term rental sector.
Defined by the City of Toronto as "all or part of a dwelling that is rented out for less than 28 consecutive days," short-term rental units are available everywhere housing exists through sites like Vrbo and Airbnb, which took a major hit last spring.
Fortunately, the summer saw some markets pick up as people sought to escape their confinement. According to Beyond Pricing's new report, "The first markets to see an uptick were coastal, drive-to, and non-urban markets where consumers could travel and have an entire short-term rental to themselves in order to avoid contact with others."
In the fall, that demand continued with more households better equipped to work and learn remotely. Additionally, the lower rates typical of September and October helped entice some travellers to extend their short-term stays. But all that changed by the end of the year when another surge in COVID-19 activity forced governments to impose more lockdowns and restrictions.
"The total amount of reservations in Canada in 2021 to date is down 30 to 40 per cent compared to 2019 levels, continuing the trend of depressed demand experienced in 2020," says Brinkman. "While regional destinations easily accessible by vehicle have been performing really well recently, the near closure of the U.S.-Canada border has brought serious consequences to some of the frequent destinations of U.S. travellers."
For example, Whistler, which is a hugely popular ski market, has been lagging considerably compared to last year's bookings. With Americans staying home over Christmas break, occupancy was down 30 percentage points, and coinciding with that, rates dropped by as much as 35 per cent. "Overall, pacing occupancy and average daily rate (ADR), won't resemble last year's numbers until July," she says.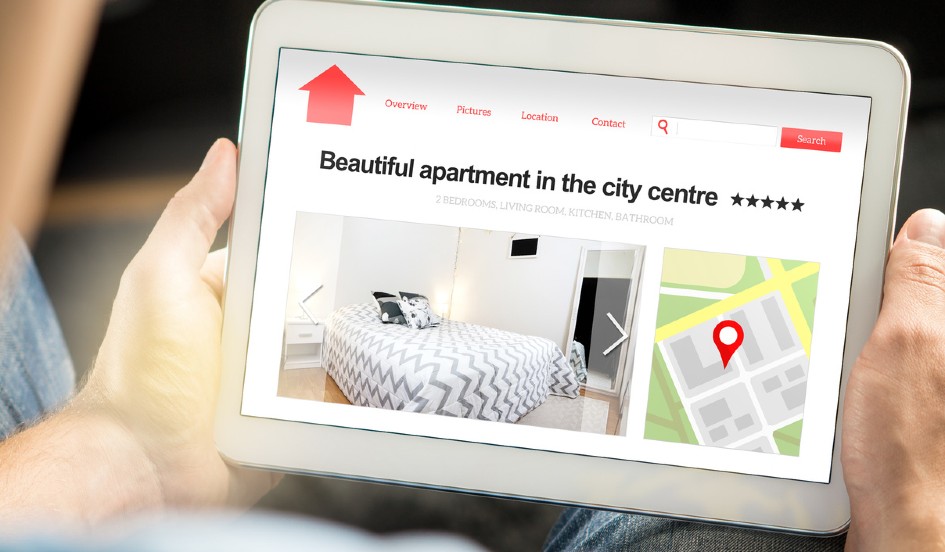 Meanwhile the cities along the U.S.-Canadian border are also suffering from the travel restrictions: "Toronto, Montreal, Vancouver and Quebec are the most sluggish markets in Canada in terms of bookings per listing over the past month, while the less urban areas of Owen Sound, Canmore and Mont-Tremblant are doing the best."
What's ahead for the short-term rental market
For those in the business of renting units, there is some good news on the horizon. As more countries successfully execute their vaccination programs, resulting in lower COVID case counts and the easing off of travel restrictions, soon people will be free to re-embrace their jet-setting ways. According to the Short-Term Rental Industry Trends Report, here's what we can likely expect as 2021 unwinds:
The short-term rental sector will see an increase in demand with remote work and distance learning continuing to prevail.
People will be more likely to choose small rental properties over big hotels to avoid high-traffic public areas.
Lead times between bookings and occupancy will remain far shorter than they used to be. (In 2020, lead times were cut in half).
People will continue to book short-term rentals but at a slower pace than previous years.
Property managers and owners of short-term rentals will need to settle on less profit during the high season due to cancellations and discounts provided in 2020 that will need to be honoured.
Property owners should brace themselves for a possible continuation of cancellations throughout 2021.
If they haven't already, they should consider adjusting booking projections and cancellation policies (to be more flexible).
Property managers will need to consider diversifying their offerings by providing more long-term stay options to help stabilize their portfolios.
For the full report, visit www.beyondpricing.com