GBCI
REMI Network
CaGBC, GBCI and the Advanced Energy Centre are working together to bring the Investor Confidence Project and its IREE certification to Canada.
Building Strategies & Sustainability
Further refinement of the WELL Building Standard is expected as a plethora of studies point to the growing concern for health and wellness.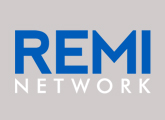 REMI Network
U.S.-based Green Business Certification Inc. (GBCI) has launched its new rating system for developing sustainable landscapes.