COVID19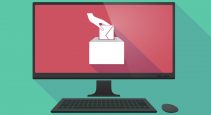 CondoBusiness
As Ontario considers making digital and virtual processes permanent, the condo industry is addressing various privacy concerns.
REMI Network
Half of Canadians say the pandemic has had an ongoing impact on their mental health and more than four-in-10 think the impact will last long after the pandemic is over.
REMI Network
Some analysts predicted that mortgage defaults would rise during the pandemic, but this hasn't been the case.