Capital Expenditures
Canadian Apartment Magazine
Renovations or retrofits to an investment property that increase rents and/or decrease operating costs may also increase a property's value. Cost and value, however, are not synonymous, and not all renovations are as profitable as one might expect.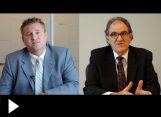 Canadian Property Management
This Real Estate Executive Video Series video report looks at how to deal with capital expenditures. Commentators: Stantec's Bill Roth and Colliers International's Peter Willmott.