Peter Willmott
REMI Network
Property managers are expected to have a good understanding of leasing in property management and how it contributes to a property's success or failure.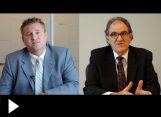 Canadian Property Management
This Real Estate Executive Video Series video report looks at how to deal with capital expenditures. Commentators: Stantec's Bill Roth and Colliers International's Peter Willmott.