Ministry of Natural Resources and Forestry
REMI Network
The City of Toronto was recognized with a 2015 Ontario Wood Award for repurposing city trees and promoting local wood products and urban forestry services.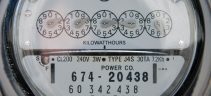 Canadian Facility Management & Design
The Canada Green Building Council (CaGBC) recently designated a seven-storey provincial government building in Peterborough, Ont. as LEED Platinum in the Existing Buildings: Operations and Maintenance (EBOM) category. The facility is Canada's first government building to receive the status.