IDIBC Awards of Excellence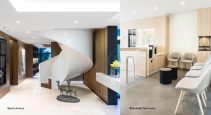 Design Quarterly
The Interior Designers Institute of B.C. (IDIBC) held its 35th annual Awards of Excellence event on Sept 21 in downtown Vancouver.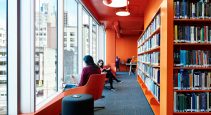 Design Quarterly
The design of Adler University's new Vancouver campus is a bold and effective expression of the school's mission, vision and values.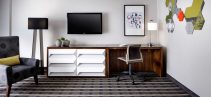 Design Quarterly
The 2015 IDIBC Awards of Excellence winners were announced during an award ceremony Sept. 25, in downtown Vancouver. Eight Awards of merit and Eight Awards of Excellence were awarded plus the Robert Ledingham Award for project of the year.