ice rink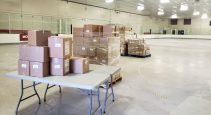 REMI Network
North York Harvest Food Bank is now operating out of a converted ice rink to help adhere to social distancing guidelines while managing increased visits.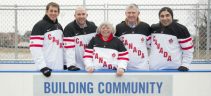 Canadian Facility Management & Design
Toronto's new and improved Regent Park ice rink has officially opened at 480 Shuter St., boasting new lighting, dasherboards and fencing. The rink is part of a larger project, the Regent Park Athletic Grounds, which is currently under construction. The state-of-the-art sports facility is slated for completion later this year.