COVID-19 outbreaks
REMI Network
Extra vigilance is expected as confirmed cases of the highly contagious U.K. B.1.1.7 variant of COVID-19 spreads within Ontario-based facilities.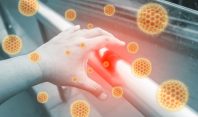 REMI Network
As of January 4th, 2021, 233 long-term care homes in Ontario have COVID-19 outbreaks, a record-high number for the pandemic.
Canadian Apartment Magazine
COVID-19 outbreaks in health and congregate care settings have increased dramatically across Ontario, according to recent data from the Ontario Health Coalition.