retirement homes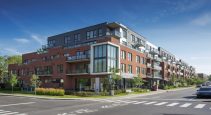 Canadian Apartment Magazine
Réseau Sélection announced it has acquired three retirement homes in Montreal, all of which were previously owned by Prével Retraite and the Fonds immobilier de solidarité FTQ
Canadian Apartment Magazine
Older Canadians represent an increasingly important segment of the Canadian population for developers, organizations and property managers that provide housing. Not only will the number of Canadians over the age of 55 continue to increase over the next several decades, but this group possesses characteristics that are more diverse than any previous generation of seniors.
Facility Cleaning & Maintenance
Demonstrated successful experience in the health-care housekeeping field is often fraught with the pitfall of making and learning from mistakes.