Universal Design
Much of the existing building stock falls short of the universal design ideal, but RHFAC can help owners/managers identify impediments to access and set priorities to address them.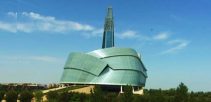 Universal design encompasses much more than physical accessibility, as three Interior Designers of Canada members recently explained in a panel discussion.
Healthcare furniture design is conforming to the desires of patients, trending towards being adaptive and inviting rather than sterile and utilitarian.