Being a landlord can be a challenge during the best of times. Throughout the pandemic, however, financial hardships and logistical obstacles have added to the stresses (and costs) of landlords and boards of directors responsible for managing residential and commercial properties.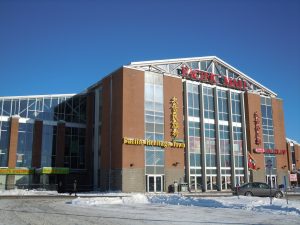 It's no stretch to say that the pandemic has elevated the risks (and headaches) of being a landlord. Today, landlords, boards, and property managers face more challenges on every front, including:

Stressed tenant relations: The landlord-tenant and condominium owner and board's relationships have been under considerable strain for the past year and a half. On one side, there is a significant number of renters and owners who have faced — and continue to face — legitimate financial challenges that make it difficult to pay rent or condominium fees resulting in defaults and arrears. On the other side, however, are landlords and boards with their own critical expenses to bear. Both parties are doing what they can to weather the storm, but competing financial challenges created by pandemic conditions have added tensions to the relationship.

Health and safety necessities: Keeping renters and condominium owners safe has remained a top priority throughout the COVID-19 pandemic. That said, investing in enhanced cleaning programs, health and safety technologies, staff training, and other measures, in addition to regular overhead for property maintenance, repair, and emergencies, adds considerable expense and cost to operations. Absorbing these additional costs can be difficult, particularly during the pandemic when landlords are unable to collect full rent.

Increased maintenance costs: The pandemic has underlined the need for reliable ventilation systems and consistently healthy indoor air quality (IAQ). In response, many apartment owners, condominium boards, and stakeholders have invested in more effective HVAC systems to keep their occupants safe. Paying for these upgrades or retrofits may be a necessity, but it's stretching maintenance budgets to their limit and in some cases beyond.

Maintenance backlogs: A number of non-critical repairs and replacements have been put on hold over the last year and a half. Once we are past pandemic conditions, however, those same maintenance tasks will be waiting. Recognizing this, landlords, boards, and property management teams will face a tsunami of increased costs as they struggle to remobilize people and resources to tackle this inevitable backlog.

Limited contact: Social distancing protocols have made it more difficult for landlords and boards to interact directly with tenants and unit owners. And while e-mails, phone calls, and video streaming do the trick, lack of face-to-face contact and social distancing makes it hard for property managers and maintenance contractors to do their jobs effectively and efficiently, and often at additional time and cost.
Landlord support
These are difficult and costly days to be a landlord. And while Canada is making progress in its fight against the pandemic, property managers of every kind will likely find themselves balancing financial anxieties and tenant relationships well beyond the crisis.
"The landlords have been giving relief to the tenants to help them survive, and many will need to continue doing this as the economy takes time to recover," says Winnie Tsui, Director of Operations with Living Properties, a GTA-based property management firm. "Having said that, it's likely that landlords will still have trouble collecting full rent even after the pandemic and, at the same time, maintaining operating costs, repairs, maintenance, and any number of expenses."
It's enough to make any building management professional lose sleep. The good news, adds Tsui, is that landlords have access to their own supports: "Our President has insisted that our primary obligation is to share the burden with our landlord clients through this difficult time, which is why we're prepared to offer new clients up to 30% discount on our services for two years."
Think of Living Properties as a "one-stop property solution," she continues. With its team of certified and experienced property managers, the firm provides a full suite of services, from leasing to rent collection to back-office accounting, unit inspections to maintenance management, managing inspections, regulation enforcement, and beyond.
Living Properties management package comes with 24/7 access to emergency service and support for all aspects of a tenant's move-ins and move-outs, including conducting reference checks, arranging move-out/move-in dates, and issuing collection and eviction-related notices, when needed.
"The job of a landlord is always changing, which means we're always keeping an eye on evolving regulations and trends, and employing the latest technologies and systems, to help landlords stay ahead," adds Tsui.
"This 30% discount for new clients is just another way we're helping them respond to today's challenges," she adds.
Experience is also an asset, especially as landlords look ahead at post-pandemic recovery. Established in 1983, Living Properties' team has spent decades helping clients navigate an ever-changing landscape. Over those years, the firm has also aligned itself with industry partners, becoming a fully-licensed member of the Condominium Management Regulatory Authority (CRMAO) and the Canadian Condominium Institute (CCI), and a member of the Association of Condominium Managers of Ontario (ACMO) and Federation of Rental-Housing Providers of Ontario (FRPO).
"We have the best resources for the landlord, and we offer a very competitive rate; but more importantly, we believe in applying a personal approach to property management that benefits both landlords and their tenants," adds Tsui.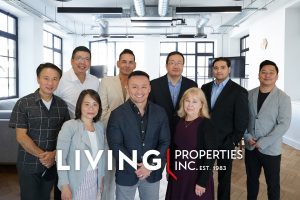 Living Properties Inc. is a full-service property management company providing investors, property owners, and condominium boards with peace of mind and quality service since 1983. Learn how new clients can receive 30% off Living Properties' services. Visit www.livingproperties.com or call 905-477-2090.