The Influencers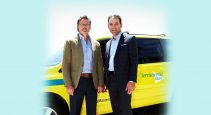 ServiceMaster Clean hits homerun with innovative offerings and quality service.
Sub-metering hands over control of the energy bill to the consumer, creating a direct financial incentive to reduce consumption and leading to economic and environmental benefits.

Repair Pipes Without Disrupting Residents

Summer can be a tumultuous season, with torrential rain storms creating flash floods and wreaking havoc on buildings. For condominium managers, being prepared for all scenarios is the best way to avoid major damage.

Water sub-metering is fast becoming a method of choice among Canada's industry stakeholders who wish to reduce their property's impact on the environment.

Spring has officially arrived! Here are five necessary steps to tackle your spring cleaning to-do list and refresh your property.

On July 8, 2013, the GTA was hit was with a torrential rainstorm. Flood damage was deemed the province's most expensive natural disaster by the

Two months after the Fort McMurray wildfires began, they were deemed under control thanks to the efforts of responders, including FirstOnSite Restoration.

No one likes to think about disasters, but the reality is they happen. Being prepared and aligning with the right partners can be the difference between a quick response or a long and costly recovery.
Upcoming Events
Waste Roundtable + Cocktail Reception with Ontario Environmental Commissioner
Tuesday, March 28, 2017
Toronto
PRSM2017 National Conference
Tuesday, April 18, 2017 to Thursday, April 20, 2017
Grapevine, Texas
More Upcoming Events