On April 20, 2017, the Ontario Provincial Government released the Ontario Fair Housing Plan. The 16-point plan was introduced by the Premier of Ontario as a, "comprehensive package of measures to help more people find affordable homes, increase supply, protect buyers and renters and bring stability to the real estate market."
In this article, coming from the point of view of an apartment owner, we highlight the major items from the Fair Housing Plan, review the details contained in Bill 124 (Rental Fairness Act 2017), and discuss the importance of apartment owners retaining the right for vacancy decontrol.
Ontario's Fair Housing Plan
While much of the media attention focused on the 'Non-Resident Speculation Tax' (which is simply a foreign buyer tax), there are many implications for apartment owners.
It's important to note that these 16 points collectively are not a single piece of legislation. They are an outline of the Government's objectives and will be converted to law individually. To that point, the implications for regular apartment owners have now been enacted as law and are contained in Bill 124. First, however, let's briefly review the other items contained in the Fair Housing Plan, which are predominantly geared towards new apartment development.
New property tax rules for new apartment stock. Little information has been released at this point, but the provincial government is declaring that it wants to encourage new apartment development by ensuring tax rates similar to other residential properties.
$125M development fund. Again, little information is available on how this will work, but the key component is that this $125M fund will be available for five years to rebate a portion of development charges for apartment construction in communities that are most in need.
Reliable elevators. The government will work with the Technical Standards & Safety Authority (TSSA) to establish more reliable timelines for elevator repairs. This is a minor item but impactful for those apartment owners who have waited weeks or even months to have their elevators repaired.
Bill 124, the Rental Fairness Act 2017
Bill 124, known as the Rental Fairness Act 2017, received royal assent on May 30, 2017, and is now official provincial law. The Rental Fairness Act amends the Residential Tenancies Act 2006. While this law is currently in effect, there is still much to be determined. The Lieutenant Governor has retained the power to make transition regulations in connection with amendments to the Act.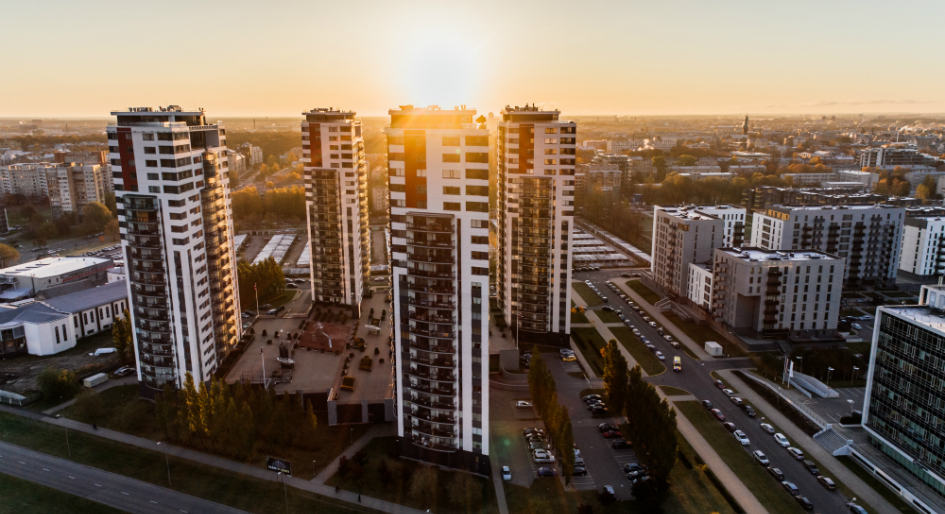 Here is a breakdown of what is currently included in the new law and how it impacts apartment owners:
The "1991 Rule" has been repealed. Previously, units built after November 1, 1991, were exempt from rental controls and had the ability to increase rents to any level. This section of the Residential Tenancies Act has been repealed and now all apartment units, regardless of the date they were built, must comply with rental increase guidelines. However, a rent increase notice that was delivered to the tenant prior to April 20th would still fall under the old legislation. Rent increase notices delivered after April 20th must comply with provincial rental increase guidelines – for 2017 the maximum annual rent increase is 1.5%. More can be read in section 120.1 of the Residential Tenancies Act 2006.
Applications for above guideline rent increases. The original legislation allowed apartment owners to apply for above guideline increases as a result of an extraordinary increase in the cost of municipal taxes or utilities. The new legislation no longer allows utilities to be a reason for above guideline increase applications. Applications for above guideline rent increases as a result of capital expenditures remain intact however the legislation makes a point of emphasizing that future changes may be coming. There is also additional legislation added that includes the review of outstanding municipal work orders by the tenant and landlord board when contemplating applications for above guideline increases as a result of capital expenditures. More can be read in section 126 of the Residential Tenancies Act 2006.
Standard tenant-landlord lease. While the new legislation refers to standard leases (or potentially standard lease conditions), the province has yet to release any further details. The province is currently in consultation on what these new leases should contain and defining the different classes of tenancy that will be impacted. First National will continue to monitor and release more information as it is available. More can be read in section 12.1 of the Residential Tenancies Act 2006.
Lease termination by a tenant. Tenants now have the right to terminate annual or fixed term leases by giving 60 days notice. As well, an existing tenant on an old form of a lease can request that the Landlord provide a new form of lease that complies with the new rules. If the landlord does not provide a conforming Lease within 21 days, the tenant may withhold up to one month's rent until the new Lease is provided. If the new lease is not provided, the tenant has the right to terminate the existing lease and is permitted to vacate. If the landlord does offer the new form of lease, but the tenant chooses not to sign, the tenant can provide 30 days notice termination of the existing lease.
Lease termination by the landlord. Landlords still retain the ability to vacate tenants if the landlord needs the unit for occupancy by the landlord or the landlord's family. However, the new legislation requires the landlord to compensate the tenant with an amount equal to one month's rent or to offer another unit acceptable to the tenant. Landlords may also still vacate tenants for the purpose of demolition, conversion to non-residential space or major renovations/repairs. That said, the landlord and tenant board will require compensation paid to the tenant prior to granting the eviction notice. More can be read in section 48.1, 52, 54 and 55 of the Residential Tenancies Act, 2006.
Exemptions for specific programs. A new exemption is added for apartment units that provide living accommodations to a person as part of a program that meets specified requirements.  The program must consist of living accommodation and accompanying services which must include rehabilitative or therapeutic services or services intended to support employment or life skills development. More can be read in section 5.1 of the Residential Tenancies Act, 2006.
Additional charges prohibited. Current legislation prohibits landlords from, "collecting, requiring or attempting to require or collect from a tenant or prospective tenant of a rental unit a fee, premium, commission, bonus, penalty, key deposit or other like amount of money in respect of the unit." The new legislation further clarifies that this applies to existing tenants and previous tenants who have since vacated the unit.
Vacancy Decontrol
Vacancy decontrol has been retained. Vacancy decontrol is the ability for a landlord to increase rents to any level once a tenant has vacated a unit. There was much discussion in the legislation about vacancy decontrol, and a motion was forwarded to have it removed, but the motion was defeated. Vacancy decontrol is important because it allows market forces to dictate new rents. The ability to charge rents at market when a unit vacates allows landlords to ensure that they are generating the revenue to invest back in the property through capital expenditures, repairs and maintenance and general property improvements. Without vacancy decontrol, the quality of apartments in Ontario would deteriorate significantly.
First National is committed to keeping an eye on any incoming developments. Learn more on our Resources and Insights section of firstnational.ca.
Aaron Cameron is Senior Manager of Commercial Operations for First National.