The National Kitchen & Bath Association (NKBA) announced its 2021 Design + Industry Award winners. The annual competition recognizes excellence in design and execution.
The awards shine a spotlight on the design professionals whose work is elevating the kitchen and bath design, building and remodeling, outdoor living and living in place industries. At this year's NKBA awards, several Canadian interior design firms received awards.
Reisa Pollard, founder and lead designer at Vancouver's Beyond Beige, was a multiple winner this year, earning awards in four categories.
Winners include:
TRADITIONAL BATH, LARGE 
Third Place: Reisa Pollard, Founder & Lead Designer, Beyond Beige
North Vancouver
New House on Oldtown Road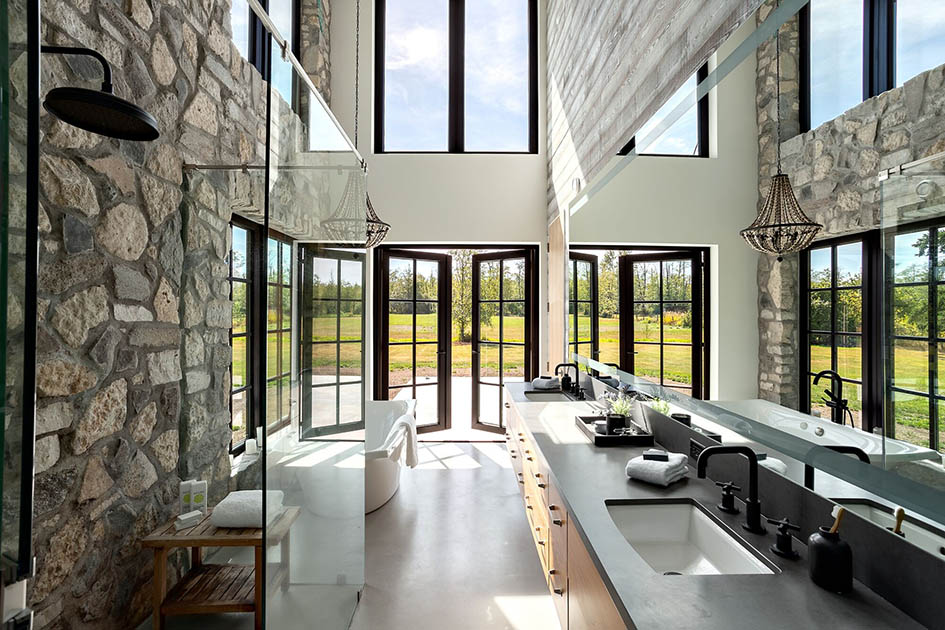 TRADITIONAL BATH, SMALL 
Third Place: Reisa Pollard, Founder & Lead Designer, Beyond Beige
North Vancouver
Big Bang on Blenheim
CONTEMPORARY KITCHEN, LARGE
First Place: Madeleine Sloback, Principal, Madeleine Design Group
Vancouver
Ocean Park Estate
CONTEMPORARY KITCHEN, SMALL
Second Place: Nahal Gamini, Interior Designer, Vancouver Development
Vancouver
Beach View Kitchen
Third Place: Mina Zeighami, Founder & Principal Designer, Azure Design Studio
Vaughan, Ontario
Doris Kitchen
TRADITIONAL KITCHEN, LARGE 
Third Place: Mark Cayen, Design Consultant, Empire Kitchen & Bath
Calgary
Bespoke Renovation
TRADITIONAL KITCHEN, SMALL
Third Place: Reisa Pollard, Founder & Lead Designer, Beyond Beige
North Vancouver
Lovely in Lynn Valley
BUILDER-REMODELER, CLAY LYON AWARD
Nahal Gamini, Interior Designer, Vancouver Development
Vancouver
OUTDOOR KITCHEN
Reisa Pollard, Founder & Lead Designer, Beyond Beige
North Vancouver