The National Kitchen & Bath Association (NKBA) announced its 2020 Design + Industry Award winners. The annual competition recognizes excellence in design and execution. Wood tones, sculptural elements and textural accents were among the elements featured in this year's winning designs.
These awards shine a spotlight on the design professionals whose work is raising the bar in kitchen and bath design, building and remodeling, outdoor living and Living In Place. At this year's NKBA awards, seven Canadian interior design firms received a number of awards.
Michelle Miazga-Hall, founder and principal of Vancouver based Port + Quarter Interiors was a top winner, taking the Best Overall Bath award for Spyglass. She won first place in both the Contemporary Bath, Large and Contemporary Bath, Small.
Other winners include:
CONTEMPORARY KITCHEN, SMALL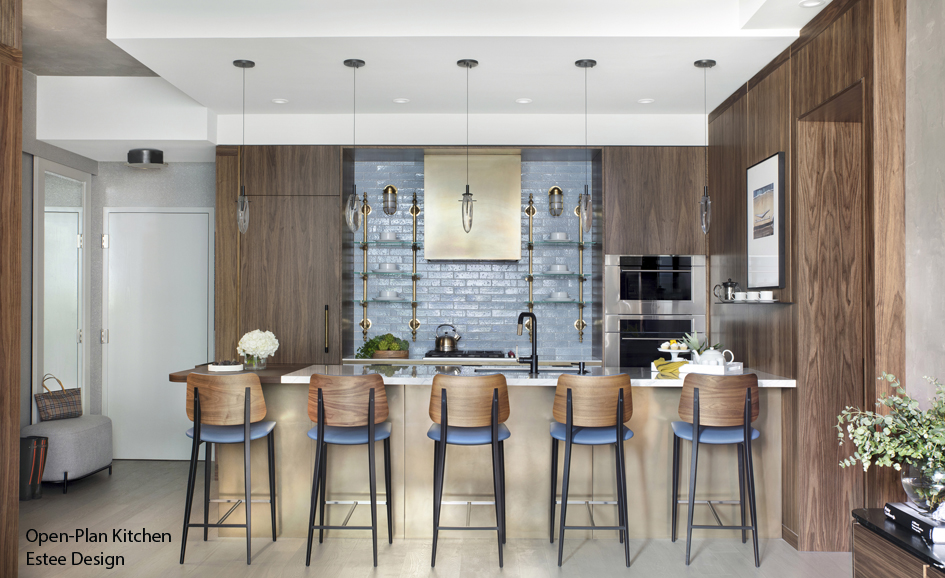 First Place: Svetiana Tryaskina, Estee Design, Toronto, Ontario
Ontario/Canada Chapter
Open-Plan Kitchen
Third Place: Nyla Free, Nyla Free Designs Inc., Calgary, Alberta
Prairie Provinces Chapter
CONTEMPORARY BATH, LARGE
Second Place: Carly Nemtean, Carriage Lance Design-Build, Mississauga, Ontario
Ontario/Canada Chapter
Indian
CONTEMPORARY BATH, SMALL
Second Place: Madeleine Sloback, Principal, Madeleine Design Group, Vancouver, British Columbia
British Columbia Chapter
Ocean Bluff Estate
TRADITIONAL BATH, SMALL
First Place: Dvira Ovadia, Owner, Dvira Interiors, Toronto, Ontario
Ontario/Canada Chapter
Industrial Boys Bathroom
Second Place: Dvira Ovadia, Owner, Dvira Interiors, Toronto, Ontario
Ontario/Canada Chapter
Jewel Powder Room
LIVING IN PLACE
First Place: Kendall Ansell, Principal, Kendall Ansell Interiors, Vancouver, B.C.
British Columbia Chapter
Reed — Cote