The three final conceptual designs for the planned new art gallery and waterfront arts district in Halifax have been unveiled.
The designs are the result of a six-month, international design competition – the first of its magnitude in Nova Scotia.
The three teams participating in stage two of the design competition are Architecture49 with Diller Scofidio + Renfro and Hargreaves Jones; DIALOG, Acre Architects, Brackish Design Studio and Shannon Webb-Campbell; KPMB Architects with Omar Gandhi Architect, Jordan Bennett Studio, Elder Lorraine Whitman (NWAC), Public Work and Transsolar.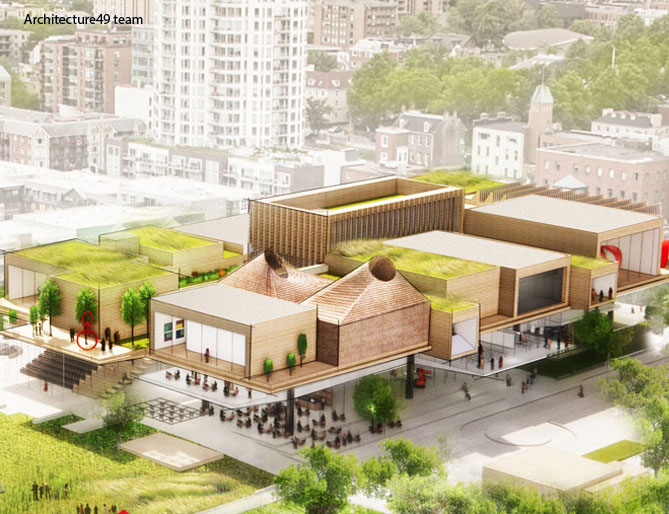 An exhibition of the designs at the Art Galley of Nova Scotia will run until late October and features 3D models, renderings and detailed submissions by three shortlisted design teams. As part of the public engagement process, Nova Scotians will have an opportunity to share their feedback on each of the design approaches and concepts.
"A new gallery and waterfront arts district reflects the importance of art and culture to our communities and our lives," said Leo Glavine, Minister of Communities, Culture and Heritage. "This gallery belongs to all Nova Scotians, and I encourage everyone to visit the exhibit in person or online and share their feedback."
Public feedback gathered during the exhibition will be considered in the development of the project. Following the selection of the winning team, further community engagement will take place across the province.
"The three design teams have delivered concepts that reinvent the idea of an art gallery and arts district. We hope that all Nova Scotians will engage with us throughout this process to ensure that we have a space that is reflective of all communities in our province," said Nancy Noble, director and CEO, Art Gallery of Nova Scotia.
The winning submission will be chosen in October by a qualified jury of professionals, including architects, a landscape architect, artists and museum professionals. The public can view and comment on the submissions online at https://artgalleryofnovascotia.ca/artsdistrict.