Keeping tenants happy, buildings occupied, and property values high are top priorities for property management firms. In reality, that's easier said than done – especially in an era where "plugged-in" lifestyles, rising labour costs, and rental regulations are making it increasingly difficult for property stakeholders to find financial breathing room.
"The rental market is inundated with not just energy-related concerns, but also rent control, new building evaluations and regulations, and lower vacancy rates," agrees George Hantzis, Large Commercial Energy Solutions Manager with Enbridge, adding, "all of those things intensify the challenges to keep tenants satisfied while continuing to grow a business."
They also emphasize the need to partake in energy retrofits and smart cost-saving measures to lean out operating costs and free up money for their core business: delivering quality rental supply.
"There's no one thing that will improve your bottom line. That's why, when people like us go into a facility to help property owners or managers find ways to save energy, we are always looking at the issue from a holistic approach," says Dominic DiMuzio, Enbridge Multi-Residential Energy Solutions Consultant.
Enbridge's team of technical experts collectively work with hundreds of multi-residential buildings annually to help stakeholders optimize their energy usage and save money. It's that hands-on experience that has equipped them with cost-saving insights and proven energy smart measures. Here are just a few:
Make smarter retrofits
When it comes time to replace or upgrade critical building components, consider that an ideal opportunity to not only seek a more energy-efficient solution, but to upgrade connected systems.
"When a customer is changing their boiler, for instance, that's an ideal time to also take a look at changing the way they pump those boilers or control them," offers DiMuzio.
As for what jobs to prioritize, Hantzis adds: "We've had a lot of success working with property managers on boiler efficiency upgrades, as well as installing Variable Frequency Drives (VFDs) on ventilation systems. If those have not been done, I would recommend doing those first."
Do more with what you have
There are several ways to optimize savings with existing equipment. For example, one is to introduce an advanced building automation system (BAS) that monitors, manages, and reduces energy usage on an interval level. Another is to install pipe insulation across all hot water systems. And pipe insulation typically delivers a quick return on investment.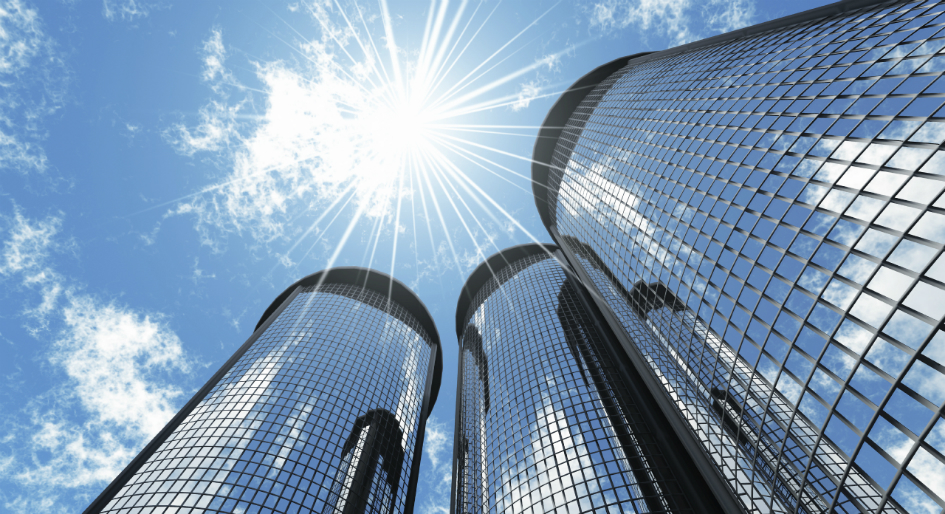 "It's all about sustained savings," says Chinmayee Rindani, Multi-Residential Energy Solutions Consultant. "When your building is monitored, you can track if there are any manual adjustments made on site that are pushing your energy costs up.  Understanding your property's energy consumption through monitoring can provide a roadmap to future opportunities and sustained energy savings."
Tweak your controls
A few system tweaks can go a long way. Energy Consultants can play a big role in identifying energy-wasting procedures and make small – yet impactful – changes that will result in long-term savings.
For example Carmine Faiella, Multi-Residential Energy Solutions Consultant offers this advice: "When you reduce your set point temperatures the savings are automatic. That said, you need to be careful and considerate of tenant comfort."
Get with the program
A number of energy-saving consultation programs are available to property stakeholders at no cost. In some cases, such as Enbridge's Commercial Custom Retrofit Incentives programs, participants can receive financial rewards for implementing energy-saving measures.
"We'll work with customers, free of charge, to identify energy efficiency opportunities that save natural gas and in return save them money. And if they implement any of our recommendations, we will cover up to 50 per cent of the project cost," explains Hantzis.
"These programs are available and they've been proven to work – so there's no downside to trying them," adds DiMuzio
Good tenants plus stable occupancy rates equal high property values (and happy owners). It's a simple formula that's becoming harder to apply. With some smart energy measures and assistance from those in the know, property managers can find a friendly balance.
For more information on Enbridge's efficiency programs, or to learn about how Enbridge's Energy Solutions Consultants have helped multi-residential customers in the past, visit www.enbridgesmartsavings.com/business.