Canderel announced it has purchased the 1.91-acre vacant lot at 490 St. Clair Avenue West, located at the northeast corner of St. Clair Avenue West and Bathurst Street, next to St. Michael's College School.
Building off the momentum of St.Clair Village, which is currently under construction at 900 St. Clair West, Caderel's development plans at the new site include three residential towers, retail at-grade, a new public park and a daycare.
490 St. Clair West is a transit-oriented location adjacent to a major Loblaw's supermarket and St. Clair West Subway. With an east-west dedicated streetcar route right outside its door, it is also a gateway intersection to many of Toronto's prized ravine trails and neighbourhoods, including Forest Hill, Cedarvale, and Wychwood. Locally run businesses on St. Clair West are also within walking distance.
"The acquisition of 490 St. Clair West is a fantastic opportunity to revitalize a prominent corner that has been vacant for many years," says Ben Rogowski, COO, Canderel. "We are excited about the potential of this site because we will be able to build a complete community in a part of the city we are already working in and know quite well. With increasing demand for public outdoor spaces and childcare, we look forward to working with the city and agency partners to create amenities that support the evolving needs of this neighbourhood."
In addition to Canderel's focus on community needs, the company has experience with multi-phased mixed-use projects in tight urban pockets. Examples include: DNA on King West, Residences of College Park at Bay and College, and the master-planned Tour des Canadiens in downtown Montreal.
"The look and feel of the retail and public spaces, and how they are integrated into the urban fabric is going to be a very exciting improvement to this vital intersection," says Rogowski. "Our vision for this site is that it becomes a new community hub, serving the needs of the communities that live in and around St. Clair West."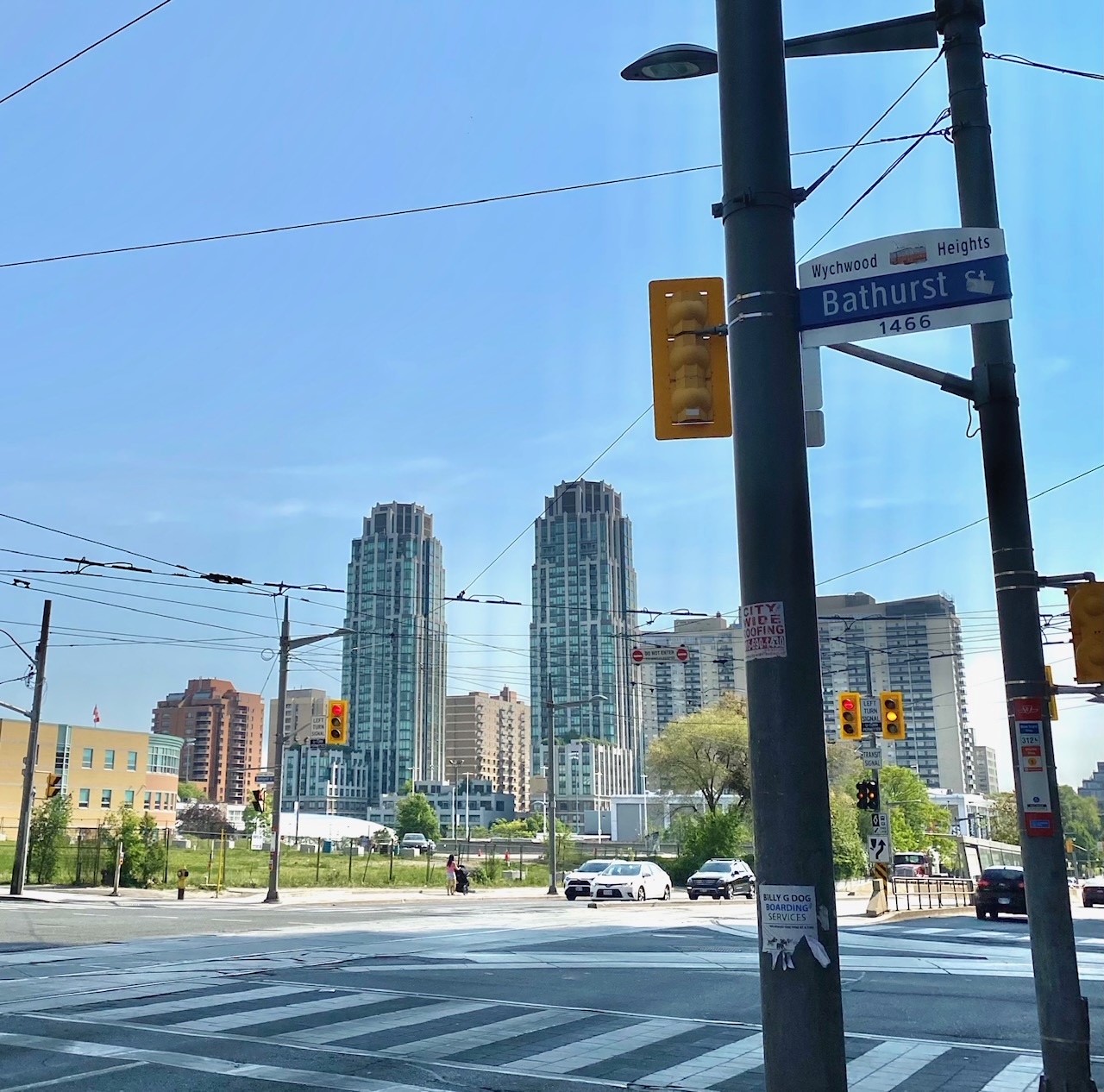 With the site already zoned, Canderel will be working on updated designs for the residential buildings and retail in the coming months. KingSett Canadian Real Estate Income Fund LP will contribute a portion of the debt financing to the project, continuing its long-standing relationship with Canderel.
Find out more at Commercial Property Management Canada – Canderel.