Food service expectations and millennial eating habits, demand for warehouse space, e-commerce and increasing consumer savvy are just a few factors impacting all facets of the retail market across Canada. A look at how leasing is adapting to these trends and what they mean for bricks-and-mortar stores was a focus of a recent seminar at the Real Estate Strategy & Leasing Conference in Toronto. Dennis Daoust, partner with Daoust Vukovich LLP and session moderator, asked some pertinent questions to a panel of commercial real estate professionals who are all seeing new opportunities for retailers and developers in an industry facing disruption.
Food Service Finds Room in Retail
Bricks-and-mortar stores are embracing experiential retail to create entertaining experiences for consumers who might otherwise shop online. For Vanessa Oliver, principal of Regent Street Commercial, food plays an important role in this experience.
"Food, as a part of retail, is becoming more and more relevant for creating memorable experiences in traditional retail stores," she said. "It helps make retail stores more of a destination, it gives customers a reason to come into the stores and make that part of their shopping experience, and, most importantly, it's a part of keeping customers in stores at a shopping centre for a longer time."
This experiential, retail-food concept "melds well with millennial lifestyle," she said. Millennials eat out about three to four times per week, and are now the largest demographic in U.S. history, a statistic that likely applies to Canada, as well. Meanwhile, there is a direct correlation between average length of stays in shopping centres and average sales per square foot.
Creating a unique food experience supports these eating habits, while inviting millennials away from their computers to show them something entertaining. Oliver showcased her father's business as an example. A few years ago Oliver & Bonacini (O&B) Restaurants partnered with Hudson's Bay Company and successfully opened Bannock at Bay and Queen in the new renovated Bay. Since then, O&B has opened Leña in Toronto's Saks Fifth Avenue and The Guild in Calgary's Hudson's Bay Company building. O&B tailored specific concepts to fit the stores and retailer experience. For example, Bannok restaurant reflects a native Canadian theme and is located on the same floor as the Hudson Bay branded merchandise.
"There are great synergies to be had there," said Oliver. "The Bay benefits from partnering with an operator who specializes in this business, but O&B is also benefiting from real estate deals that are far more tenant friendly than if they were doing a restaurant at Bay and Queen, outside of that retail experience."
Creative Use of Space
Food also plays a role in showing how retail space can be used in a new way, especially in office buildings. When Dream Unlimited opened a Front Street Foods pop-up on the second-floor terrace of Adelaide Place in Toronto this past summer, it wanted to utilize that untapped space for the 5000 existing office tenants in the building.
To create a new experience, gourmet pop-ups in the outdoor culinary food market included Fish'd by Edo, Brock Sandwich, Fresh and I-Tim, which offered its trendy, made-to-order Thai ice-cream rolls.
"It was also a way we could see firsthand what these operators were like; what their production was like, their operation, what their sales were like, what their line ups were like," said Madeleine Nicholls, vice-president of retail at Dream. "From there, we worked with the most successful operators to put those tenants in our building."
As a result, Fish'd by Edo, who gained popularity with their sushi burrito, is now working on implementing a permanent location within the building. Other qualitative aspects to adding a food market on the terrace included increased publicity. For example, Toronto Life wrote that the market gave "workers in the financial district a reason to leave their cubicles at lunchtime." Meanwhile, some vendors used social media as a way of creating a buzz, drawing more people to the location.
"We really look at our office buildings as communities, and we try and make the retail very relevant to those office workers and people in the immediate towers," Nicholls added. "People are really savvy now. They're on Instagram and social media; they know where the latest bacon stuffed waffle comes from or the latest craze in ice cream. People are really aware and want to try new things."
She said that short-term retailing is a great way to test new concepts in a short amount of time, and it may also be an opportunity for foreign retailers to test the market.
Nicholls said groups are now providing a broker arrangement where they match pop-ups and other short-term retailers with property owners.
"They've been through the routine; they know what the property owners worry about, they know what the retailers are looking for, and they already have a set of agreements and arrangements and insurance coverages to cover off that type of retailing," she added.
Retail in Mixed Use
There is 6.8 million square feet of retail among the 10,000 acres of residential communities Dream is now developing in Alberta and Saskatchewan. Most of this retail is designed to reflect the nature of the community development.
"We try and build communities with retail that is relevant to people there-—so that includes grocery stores, gyms and the necessities of life," said Nicholls. "But more than that, we try to be nimble."
Dream, or "the Google and Facebook of real estate," as Nicholls calls it, spends a lot of time on innovation, looking for new, experiential offerings, as evidenced in Regina's Harbour Landing, where kids can play with dinosaurs in a free dinosaur park that features a sandpit with hidden dinosaur eggs.
InToronto's Canary District, built for the Pan Am/Parapan Am Games, the development offers insight into what type of retail works best in mixed-use developments. While the first stores are now opening and there is still 80,000 square feet yet to build, Dream is set on ensuring the retail is health and wellness focused and supports local businesses.
"When new retail is developed now as part of a mixed-use community, it has to stand completely separate and alone as a destination," said Nicholls. "It can't be the typical stuff we've seen in the past as part of a condo building because it satisfies a zoning requirement—where we've all seen the revolving door of convenience stores and nail salons and so forth. It has to be much more than that because people are very savvy and have discerning tastes. We as developers have to cater to that."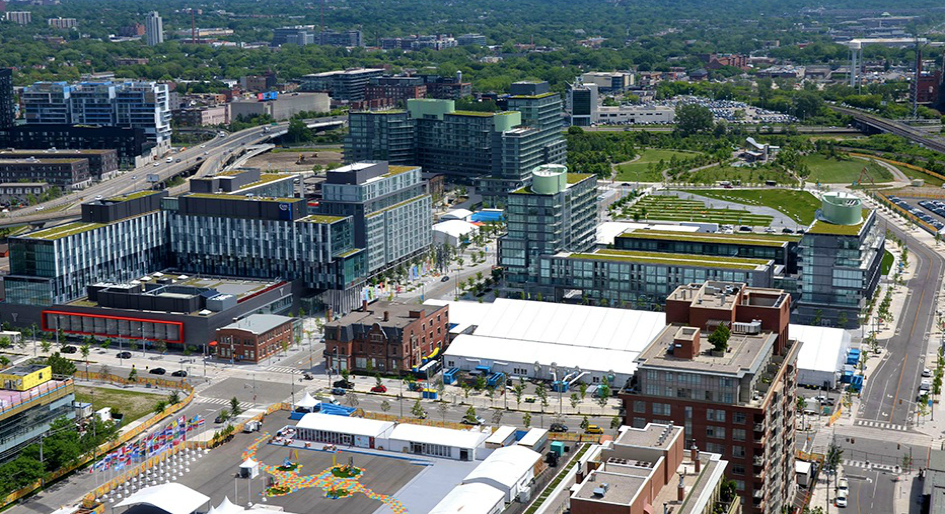 Lessons "Post-Apocalyptic Target"
Jeff Ross, senior vice-president of leasing and tenant coordination for RioCan REIT, said the industry survived the loss of Target even though its catastrophic exit took awhile to assess.
"We had interest from tenants and signed them up rather quick, but then to have to work through the municipal process to get site plan approval for any of those big boxes, you have modify—it's been an absolute disaster."
"What we have learned is that when you have large format boxes like that, you're not going to reutilize all of the space; you won't repurpose it all. So, don't spend a lot of brain damage trying to figure out how to do it," he advised. "Use the best you have in front of you."
After watching Canada go through the Target debacle, Ross believes the industry can get through almost anything.  At the same time, there wasn't a lot of new format development or existing inventory when the catastrophe occurred, which allowed for quick absorption.
He said the best outcome from Target's exit is that it didn't deliver what it promised to deliver, creating good opportunities for developers. After Target opened 133 locations all at once, they weren't filling the parking lot or helping tenants to work beside them.
"By repurposing the space, we're getting more customers into the parking lot and it's ultimately proven to be better for our centres," he added.
Changing Retail Format
Industry continues to contemplate which retail formats will survive and which will disappear.
"Developers respond to the needs of retailers; we don't build what we want; we try to build what retailers want and to accommodate venues where they can prosper," said Tom Smith, senior vice-president of development and leasing, enclosed malls, SmartCentres. "Over time we have seen all kind of change."
He said Canada has been a follower, not a leader, when it comes to emerging retail and existing formats, as most trends have crossed the U.S. border via Europe. While open air plazas and enclosed malls have either disappeared or changed, big box centres emerged, mainly due to the overhead of running shopping centres.
"The economics of enclosed centres are more expensive than open air; retail productivity in Canada, in certain segments, is declining, so the ability to pay for the cost of maintaining those centres is disappearing," noted Smith. "Either those centres have to find a new role in their communities or they are going to vanish."
Regional fashion centres with multiple anchors, which are currently established in major markets, are only going to intensify in terms of their productivity. The middle market is eroding, he said, while luxury players in the "anchor segment" are creating "a lot of play."
The outlet sector is also seeing an emergence as consumers desire luxury brands for less. Smith said it feeds people who want the "high end" or aspire to be a "luxury buyer" but are constrained by certain price points. Outlets, he said, respond to this emerging need of the eroding middle class.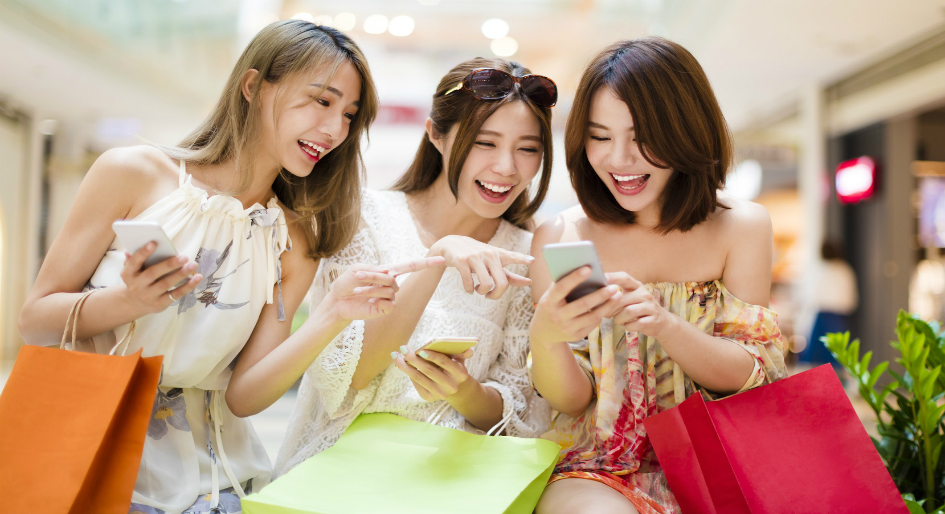 Online Food Delivery
In the restaurant industry, there may be mixed feelings about online food delivery services like UberEats, but it doesn't seem to be having a negative impact on bricks and mortar leasing.
"Unlike traditional retailers whose business is being eroded by online sales and they're slowing down expansion or their footprint is contracting, restaurant leasing has been at an all-time high," noted Oliver.
Most of her clients "love the concept" of UberEats, but dislike it as a restaurant operator because they see it as negative for their business for two main reasons.
"Dining in restaurants is an experience and when you make your restaurant offering available to something like UberEats, you lose control over how that food is delivered, what temperature it is being served at once it is delivered and it's presented in a cardboard box or takeout container," she noted. "A lot of our clients take pride in creating a full environment, so they want to be in charge of the atmosphere, lighting, music and the kind of service their servers provide."
From an economic perspective, Oliver said many clients do not see the financial incentive to using UberEats, which takes, on average, 25 to 30 percent of the bill's amount. She hears it might work better for restaurants that are not as busy, in order to break even and keep staff working.
Regarding its impact on real estate, she foresees interested restaurants having to increase back-of-house space, although it "could prove dangerous" as it may disrupt the overall model.
Warehouse Space
"For a department centre to be successful, it's got to be supported by a warehouse distribution system," said Daoust. "It needs relationships with suppliers, it needs warehouse space and it's very difficult to take a concept and plop it in a range of locations without the support you need for the retailing."
Companies like Amazon are creating a sudden demand for warehouse space in order to supply outlets and orders. Ikea has also been promoting delivery—selling the idea of visiting a store and purchasing without loading a car afterwards.
"It's a whole other area of commercial real estate people should be aware of that is opening up as an opportunity," Daoust added.
On the restaurant side, there is little evidence showing restaurants are looking to rent warehouse space, but Oliver said UberEats appeals to the average consumer and isn't going anywhere. If they want to accommodate this service, restaurants will need to find affordable space that is less expensive than it costs for restaurant space.
Less Traffic, More Productivity
Many retailers are keeping their capital budgets steady, but changing their priorities, as consumers become more aware of what is happening outside the border. According to Smith, e-commerce generates various opinions throughout the industry. Some retailers see it as a priority; others see it as a "passing fad." He says some retailers didn't build as many stores in 2016, preferring to invest in e-commerce. Others say they are going to downsize and not facilitate any deals, while some state there is a specific percentage of sales online that used to be completed in stores.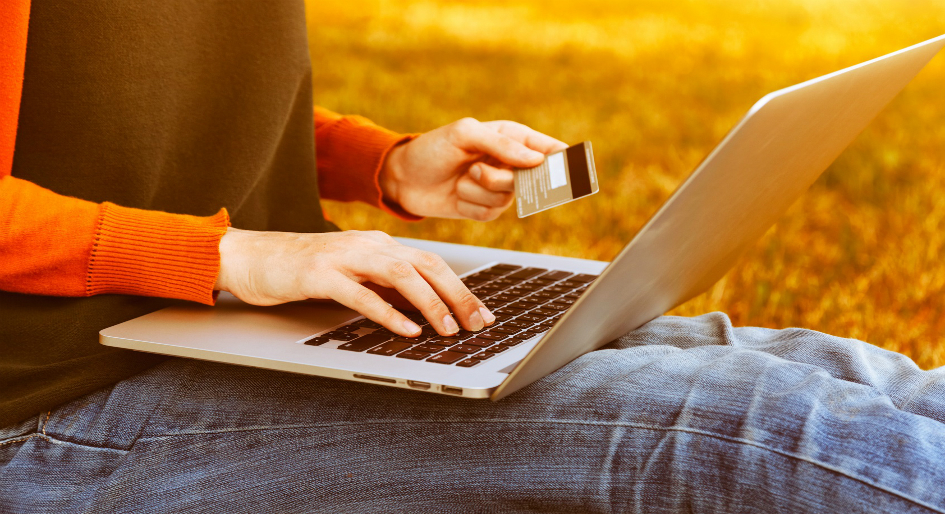 At the same time, retailers are pressured to respond to customer expectations and to give them the ability to shop online and in a store and buy the same products in a smooth manner.
"We've had discussions with retailers who have said,  if we close a store in a market, we've actually seen online sales go down," Smith added. "The stores are advertising vehicles and they're certainly creating a presence for those retailers, and that's all got to be continued."
Meanwhile, conversion rates are higher and average spending is increasing, which shows productivity is being maintained, but there is a shift.
"Traffic at some regional shopping centres has been down year over year for the last two or three years, but productivity isn't down," said Smith. "So fewer people are wandering through the properties, but the ones who are going are actually spending."
Yet, sales statistics in these centres is difficult to measure. Daoust suggested one thing that can be improved upon is the level of information acquired about shopping centres. Instead of measuring sales, he suggested measuring customer traffic or dwell time or other metrics.
"E-commerce is loaded with analytics: the information on transactions, who is buying and selling, what they're doing at a huge detailed level," said Smith. "Whereas some of the shopping centre information is pretty sparse; we don't really even know, in most cases, how many people are coming to our centres."
Rebecca Melnyk is online editor of Canadian Property Management and Facility Cleaning & Maintenance @rebeccachirp