Today's generation of new apartment buildings looks nothing like its dated predecessors. Built to emulate high-end condominiums but with the services and amenities of upscale hotels, these extraordinary vertical communities boast beautiful designs and common spaces to die for. Here's a look at some of the new, state-of-the art apartments emerging in cities all across Canada and a list of their featured amenities. From East to West and top to bottom, apartment living today is anything but bland.
The Alexander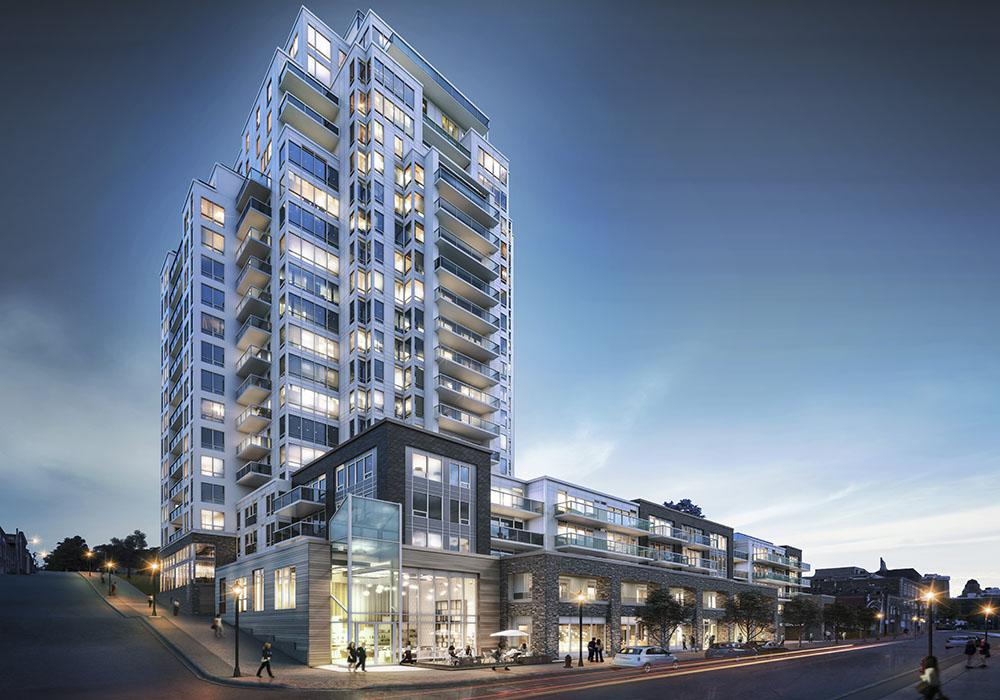 Location: Halifax
Owner/Manager: Killam Apartment REIT
Opening: October 2017
At 22 storeys, The Alexander is a brand new residential development located on Lower Water Street in downtown Halifax. A blend of  modern and historic with its ironstone base and a soaring glass tower, The Alexander will provide residents with convenient access to the popular Brewery Market Square where on-site retailers abound. Building amenities include: a spacious 800+ square foot lobby; a common amenity room and boardroom; a 1,044 square foot fitness room with washrooms; a 11,920 square foot landscaped terrace and BBQ area; a common amenity room off landscaped terrace on 5th floor; underground parking for 228 with 100+ bicycle stalls and car wash bay; harbour views and a "pet friendly" facility (under 40 pounds).
The Balmoral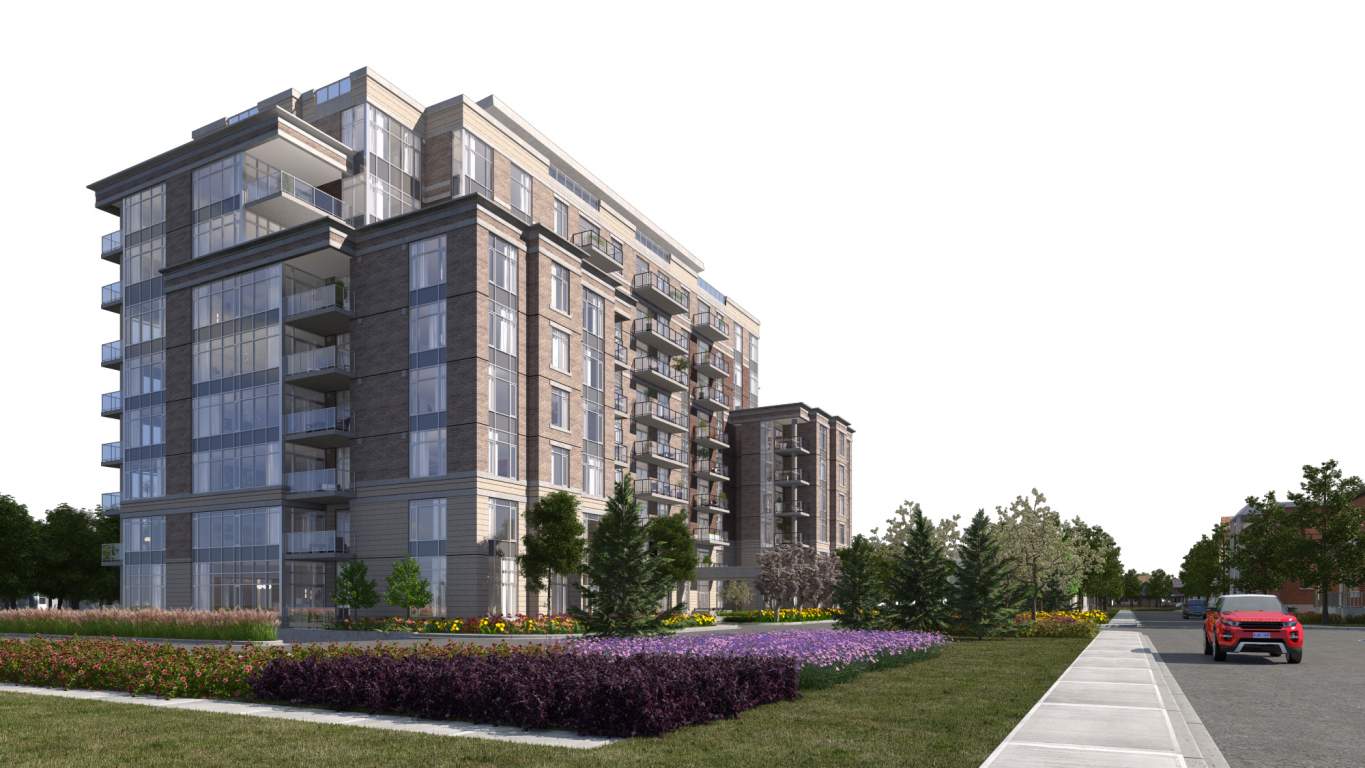 Location: Ottawa
Owner/Manager: Homestead Land Holdings Ltd.
Opening: 2017
Ottawa's newest luxury apartment, The Balmoral is ideally situated in the Sandy Hill neighbourhood overlooking the Rideau River. With its fully manicured grounds and stellar views, the expansive property offers two exercise facilities and a rooftop terrace with barbecues. The 10-storey building also boast an indoor swimming pool and steam room, along with a luxurious fully-equipped social lounge, library, tiered theatre room, business centre, storage lockers, bicycle storage, and billiards room. Security features have also been given a lot of attention. Residents can enjoy individual floor access using a touchscreen elevator, as well as controlled access to underground parking, serviced by a car-wash.
Bridgewater
Location: North Vancouver
Owner/Manager: Hollyburn
Opened: 2016
Named 2017's Rental Development of the Year by the Canadian Federation of Apartment Associations (CFAA) annual awards, Bridgewater is North Vancouver's first new rental high-rise in over 35 years. Built using select materials, trades, appliances and equipment with a strong consideration given to lifecycle costs, Bridgewater offers an incredible amenity package, including a resident lounge, fitness centre, dog wash station, and rooftop terrace. Other amenities include community gardens, bicycle parking, a state-of-the-art fitness facility, bike storage, electric car charging stations, and more.
Roehampton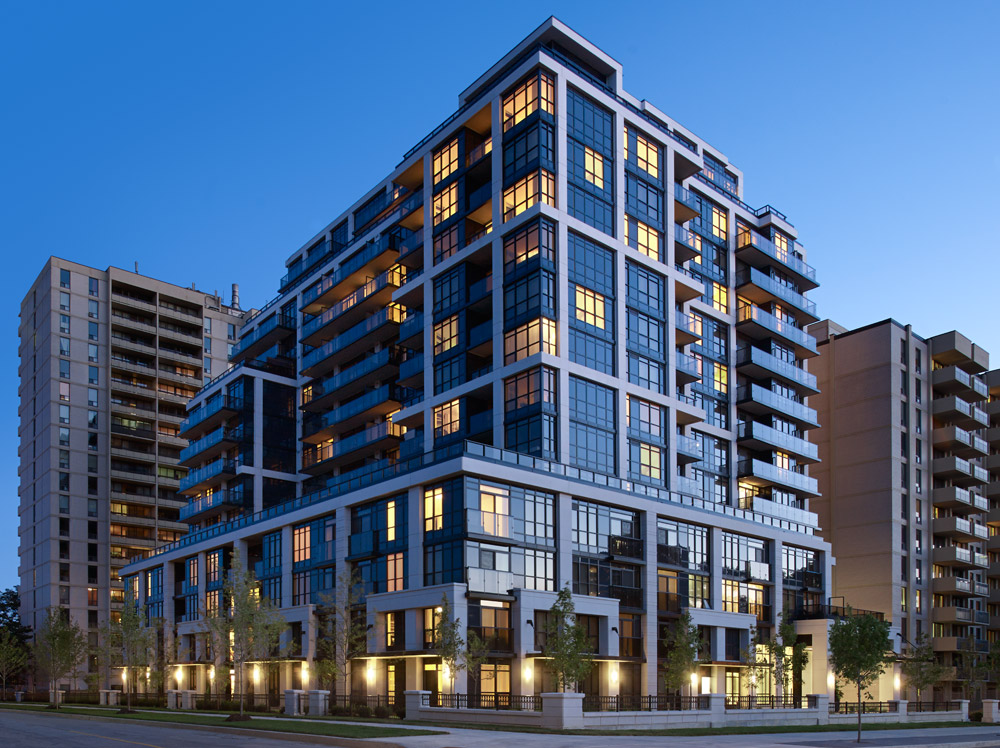 Location: Toronto
Owner/Manager: KG Group
Opened: 2015
KG Group's new luxury rental community, located in midtown Toronto, took home the 2016 FRPO MAC Award for "Amenities Award of Excellence." Ideally situated on Roehampton Avenue in the bustling Yonge & Eglinton neighbourhood, the 16-storey building is just a stone's throw from the subway, local restaurants and a host of local amenities. New residents of the luxury suites are enjoying the condo-style amenity package, which includes a fully outfitted business centre, plush theatre and resident lounge with flat screen TV, fireplace and wet bar. At Club Hampton, a plethora of other leisure pursuits await. All Roehampton residents have access to its light-filled yoga/spinning studio, fitness centre with state-of-the-art weight and cardio equipment, and a stunning indoor pool that opens onto an outdoor terrace with sundeck.
HUMANITI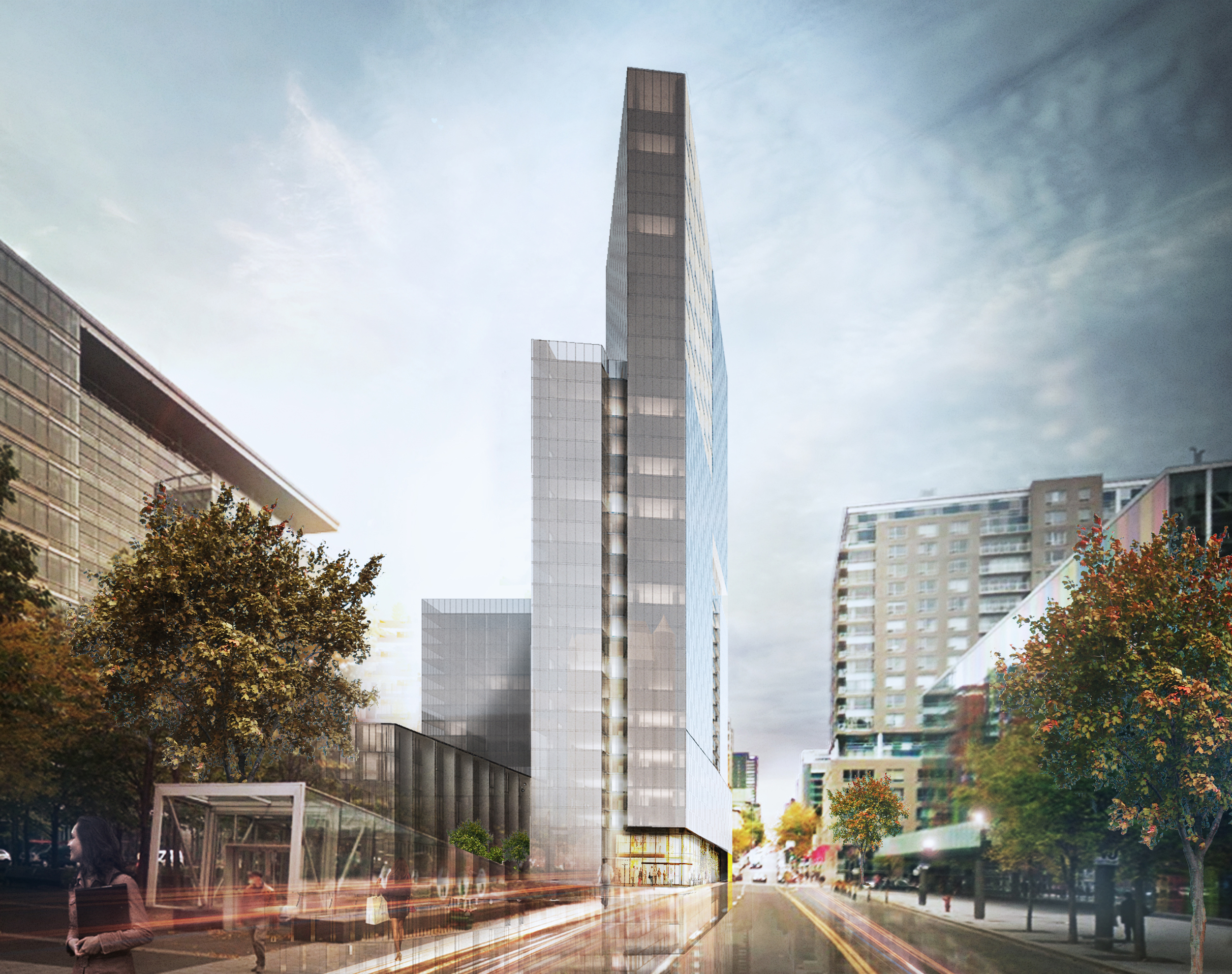 Location: Montreal
Developers: Cogir Real Estate and Fonds immobilier de solidarite FTQ
Opening: 2020
HUMANITI, a new $200-million hotel-office-condo-multifamily development in Montreal, officially broke ground in early July. Once it opens in 2020, it will be a smart city within a city, complete with its own mobile app. The h-shaped HUMANITI will feature 300 rental units as part of the large, mixed-use community. Montreal project comes at a time when the skyline is full of cranes and rising towers. The city is experiencing somewhat of a renaissance in its 375th year; tourism is booming and several infrastructure projects are in the works, including the Old Port of Montreal revitalization.
HUMANITI is designed to promote the wellbeing of those who inhabit its spaces. When doors open, particularly with the multifamily component, it will be the first WELL-certified project in Quebec, and the first multifamily LEED-certified building in Montreal. Developers are currently targeting WELL, which measures a space's impact on occupants' health by looking at seven factors: air, water, nourishment, light, fitness, comfort and mind.
Many features will reflect these concepts. For example, there will be physical installations on site for promoting activity; rooftops terraces with a pool; and relaxation areas with restaurants offering healthy menus.