investing in technology
REMI Network
Caisse de dépôt et placement du Québec is investing $36.5-million in Eddyfi, a Québec developer of industrial sector solutions.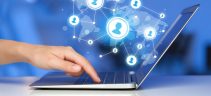 Canadian Apartment Magazine
Traditional marketing for property managers dictates that all you have to do is place an ad in a newspaper or local magazine to get noticed. While that may still be effective for a smaller segment of the population, increasingly building owners and operators know that capturing and keeping the attention of the emerging rental demographic requires investing in technology.