IESO
Canadian Property Management
The current formula for allocating global adjustment costs is generally thought to be locked in for at least another year. Changes in the conservation and demand management regime are unfolding more rapidly.
Canadian Property Management
Ontario's demand response program, which pays large energy users to reduce consumption in emergency situations, recently reached an important milestone.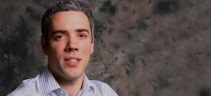 Building Strategies & Sustainability
Through a soon-to-be-launched demand response (DR) pilot program, Ontario's Independent Electricity System Operator (IESO) will assess the potential for reducing energy loads during periods of peak demand.