foreign buyers
CondoBusiness
The TREB is strongly against imposing a provincial foreign buyer tax in addition to existing provincial taxes on home buyers.
CondoBusiness
The number of home sales in February 2017 increased 5.7 per cent year-over-year, climbing from 7,583 in February 2016 to 8,014 last month, says TREB.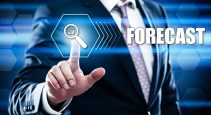 CondoBusiness
The Toronto Real Estate Board recently released its annual Market Year in Review & Outlook Report at its Economic Summit in Toronto on January 31.