Michael Green Architecture (MGA) is the recipient of the RAIC 2021 Architectural Firm Award.
The RAIC Architectural Firm Award recognizes the achievements of a firm for its quality of architecture, service to clients, and innovations in practice. It also takes into account the firm's contribution to architectural education and professional organizations, as well as public recognition.
Based in Vancouver, MGA is one of the most internationally recognized architecture firms in Canada. Beyond the four Governor General's Medals for Architecture and the two RAIC Awards for Architectural Innovation, they are recognized for their innovation in sustainable architecture and developing carbon-neutral buildings with advanced wood construction.
"This firm shows its passion for innovation and sustainability through its many finely crafted wood buildings— and displays its commitment to education through the design-built studio held every year to expose young architects to the design and construction of actual structures," said the jury. "They have distinguished themselves for their ability to translate focused material research and technical pursuits into a notable and innovative body of work that embodies a deep commitment to sustainability."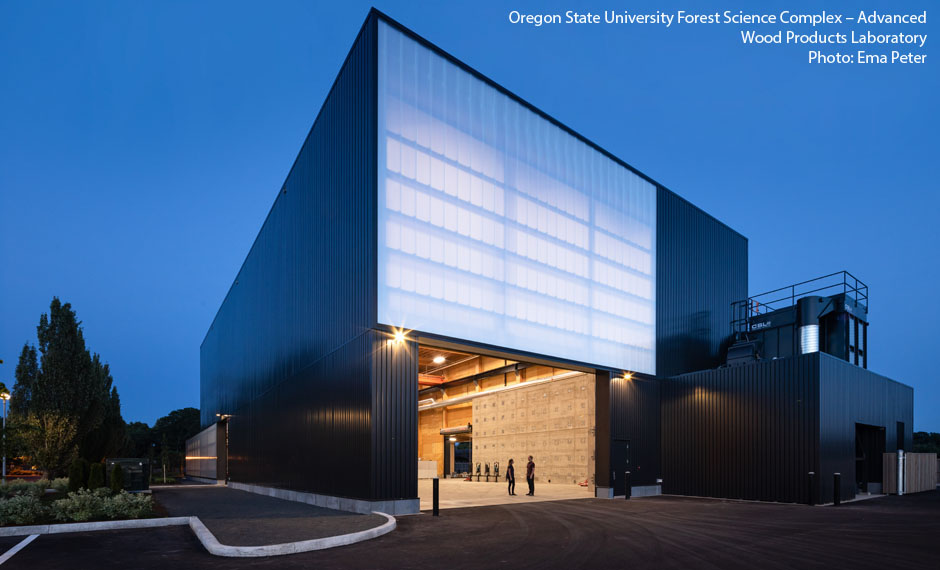 Notable projects from MGA include: North Vancouver Passive House Plus, North Vancouver; Wood Innovation and Design Centre, Prince George: The Dock Building, Vancouver and Ronald McDonald House BC & Yukon, Vancouver.
The firm was founded in 2012 by Michael Green, who is known for his research, leadership, and expertise in the tall wood movement and building with timber products. Green's work in mass timber construction is evident in both the firm's practice and in academic theory, with Green authoring 'The Case for Tall Wood Buildings' and popularizing the phrase 'mass timber.' Michael continued to share his passion for the environment and the case for building with wood through his 2013 TED Talk, Why We Should Build Wooden Skyscrapers.
In 2018, Natalie Telewiak became a principal at MGA. With an education in architecture and engineering, she brings an approach rooted in material logic.