WATCH THE VIDEO | Learn how mass timber is transforming the manufacturing and construction industries all over the world and here in BC while enabling a new generation of high-performance buildings to emerge.
A rising number of municipalities, in all corners of British Columbia, are turning to innovative mass timber construction and design. Light and strong, it's being used in everything from grocery stores and schools to bridges and residential towers—along with a growing number of healthcare facilities, community centres and civic buildings.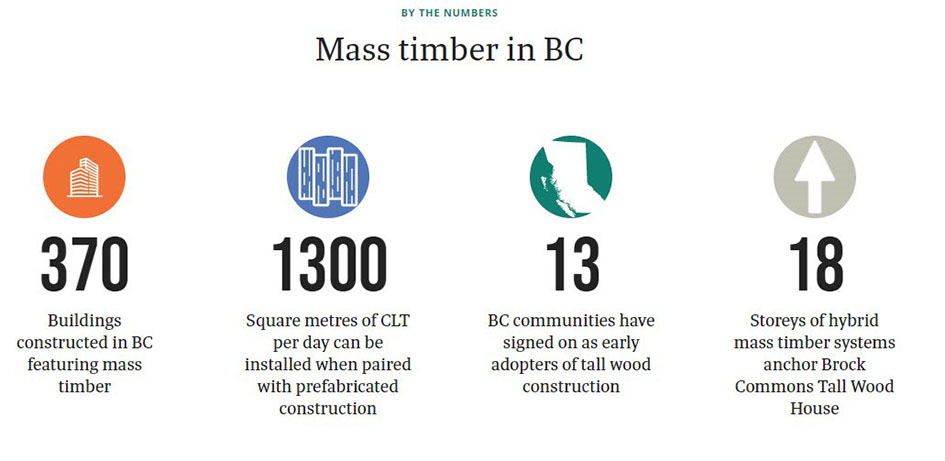 Mass timber uses state-of-the art technology to glue, nail or dowel wood together. The results are large structural panels, posts, and beams. These exceptionally strong and versatile products are known as mass timber.
Turning wood—a century-old building material—into next generation building products is viewed by many as the next chapter for the BC forest sector. Since 2007, more than 370 buildings in the province feature made-in-BC mass timber and over half of Canada's mass timber buildings are in BC, creating jobs and giving a boost to local economies—while offering a low-carbon climate smart alternative to energy-intensive materials.
MAPPING MASS TIMBER | Explore the growing number of mass timber buildings popping up across BC.