Eileen Foroglou has been named chief financial officer at NYX Capital Corp. She joins the Toronto-based private equity real estate investment firm after an 11-year tenure with Strathallen Capital Corp., where she served as a senior member of the asset management team and director of investments and finance.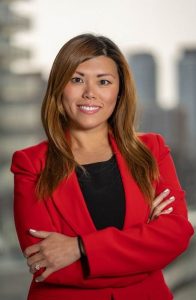 Foroglou is a chartered professional accountant (CPA CMA) and holds a Bachelor of Business Administration from the University of Toronto. In addition to her roles with Strathallen, she brings extensive grounding in the commercial real estate industry from previous positions with Oxford Property Group, Colliers International and PenEquity Realty Corp.
"Eileen Foroglou's cross-departmental experience will enable her to become a strategic leader who can help develop clear solutions to complex business challenges for our firm," says Yashar Fatehi, NYX Capital's chief executive officer. "We are pleased to have her join our team."
NYX Capital currently holds $620 million in assets under management, comprising commercial, residential, industrial and self-storage development facilities across Canada.