When Fredrik Orling and Julie Wu bought a charming 1959 five bedroom, one bathroom bungalow style home in North Vancouver from the original owners, they had plans to complete a major interior renovation.
Fredrik and Julie worked with Scott & Scott Architects for the redesign of the interior of their home. The design savvy pair, owners of luxury bedding company Sömn Home, did the interior design themselves with an eco-first perspective.
Coming from Europe, where homes are rarely torn down, Fredrik and Julie knew they wanted to renovate rather than rebuild. It was important to them that they maintained the home's exterior look to contribute to the cohesiveness of the neighbourhood.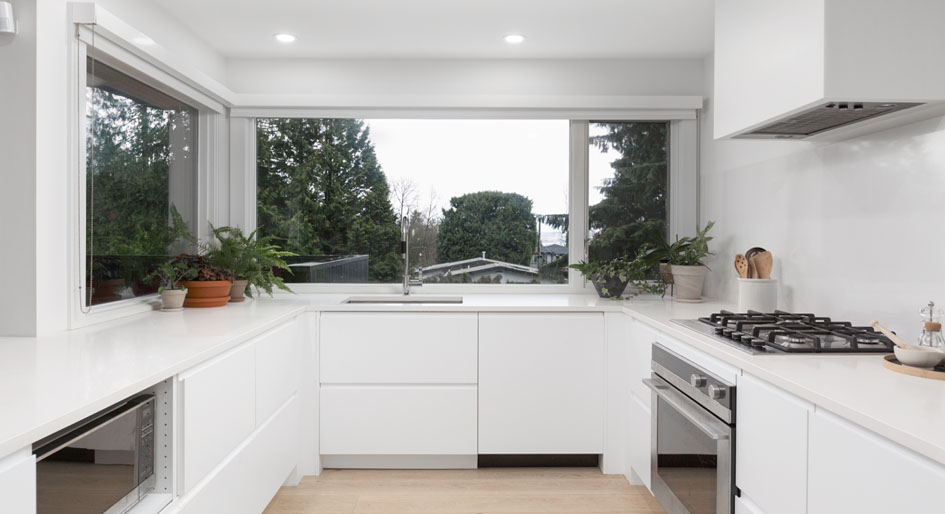 Key elements of the renovation included a complete overhaul of the plumbing, electrical and heating in the home, plus updating all of the windows from single to triple glazing. The kitchen was updated with state of the art appliances and a fresh look that maximized storage and functionality. They also redesigned the basement to allow for both an In-Law suite and an area accessible to them while the suite is in use.
With white oak floors throughout the home, each room is thoughtfully designed. Fredrik and Julie's design style prioritized ensuring their home was functional, practical and minimal while incorporating updates that brought everything up to code.
Sustainability is important to them personally and also a key pillar of their business. This commitment to renovating versus rebuilding allowed them to take a sustainable approach to creating a home that is their sanctuary.
The now four bedroom, four bathroom home renovation project was completed in two years.