Temporary Rental Supplement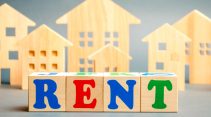 Canadian Apartment Magazine
The B.C. government announced it has extended the temporary rental supplement (TRS) until the end of August 2020. It will also maintain the moratorium on evictions for non-payment of rent.
Canadian Apartment Magazine
The BC Government announced plans for a new Temporary Rental Supplement (TRS) of up to $500 a month for qualifying renters paid directly to landlords.