restaurants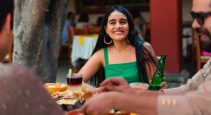 REMI Network
Researchers at Carleton University's Azrieli School of Architecture & Urbanism have created a design handbook that envisions new ways to enjoy safe outdoor dining in Ottawa during and after pandemic restrictions.
Facility Cleaning & Maintenance
The instruments are out there to enhance hygiene, and foodservice and hospitality cleaning is a perfect microcosm.
Facility Cleaning & Maintenance
Surveys from Procter & Gamble show consumers are more likely to select a hotel or restaurant if they use cleaning products from a brand they recognize.