parapan american games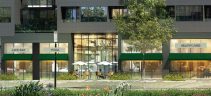 REMI Network
Seven new retailers are set to inhabit The Canary District in Toronto, a community built for CIBC Athletes Village at the 2015 Pan Am/Parapan Games.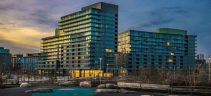 Canadian Facility Management & Design
Construction of the 35-acre CIBC Pan Am/Parapan Am Athletes' Village, known as the Canary District, is now complete and ready to house a total of 10,300 Pan American and Parapan American Games athletes and officials. When the Games begin in July 2015, the Village will feature a YMCA, banks, a coffee shop, a general store, a dining tent, a prosthetic and wheelchair repair centre, and an 18-acre park.