Exhibition Place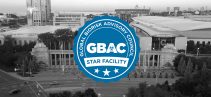 Facility Cleaning & Maintenance
Exhibition Place in Toronto has become the first Canadian venue to earn global GBAC STAR™ Facility Accreditation.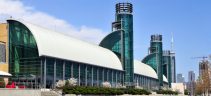 Canadian Facility Management & Design
Toronto's Direct Energy Centre, located at Exhibition Place, has been awarded LEED Gold certification for Existing Buildings: Operations and Maintenance. This achievement makes the facility one of the first convention centres, nationwide, to receive the Canada Green Building Council (CaGBC) distinction.