Cohen Highley LLP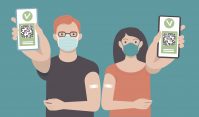 Canadian Apartment Magazine
A smart risk management strategy includes two distinct vaccination policies to seperately address employees and tenant use of non-essential amenities.
Canadian Apartment Magazine
With Ontario's Bill 204 now tabled, paralegal Paul Cappa sheds light on what the unprecedented rent freeze means for the province's smaller landlords.
Canadian Apartment Magazine
Rental housing sector responds to Ontario's announcement that it intends to freeze rents in 2021, a move that has blindsided the industry.