BC Chamber of Commerce
Construction Business
Former VRCA president Fiona Famulak is named new president and chief executive officer of the BC Chamber of Commerce.
Construction Business
The BC Chamber of Commerce has released its Economic Recovery Submission with recommendations focusing on competitiveness and innovation.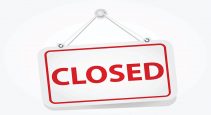 REMI Network
Almost half of B.C. businesses may not or will not re-open once the restrictions are eased on workplace operations, according to a new business survey.