Winnipeg, Manitoba is 60 miles north of the Canadian-American border, almost midway between the Atlantic and Pacific Oceans, and has a population of about 800,000 people and growing. Considered to almost be the geographical centre of North America, Winnipeg is also one of the fastest growing centres for tech talent in Canada.
"We're noticing that other jurisdictions are starting to become more aware of us," notes Kathy Knight, chief executive officer of the Information and Communication Technologies Association of Manitoba (ICTAM). "There is really strong entrepreneurial support for students, not only for tech, but other areas as well."
A number of factors are contributing to this market growth: affordable real estate, a large millennial population and, possibly, the Winnipeg Jets.
"There's been a palpable excitement in the community and more of a can-do attitude since we're able to get the national hockey team back," says Knight, adding that the 2014 opening of the Canadian Museum for Human Rights and the development of the historic SHED District, home to major entertainment venues and cultural landmarks, have also upped the vibe.
While Toronto, Vancouver and Ottawa remain the top three tech-talent markets for job growth and a strong labour pool, according to CBRE's first 2016 Scoring Canadian Tech Talent report, Winnipeg is one of three smaller markets seeing the fastest growth, besides Halifax and Waterloo. Over the past five years, tech employment in Winnipeg has grown 58.5 per cent, while the millennial population increased 15 per cent between 2009 and 2014, faster than any tech market in Canada.
"Winnipeg has not been known as a tech hub, but we think it's now a market that is poised for growth based on the number of millennials there now, as well as the growth of tech talent within that market," says Raymond Wong, national director of research at CBRE Canada, adding that firms are clearly targeting cities with cheaper access to labour and high levels of educational attainment.
Winnipeg is also the least expensive city to operate a tech company and a more affordable place for potential employees to call home. Based on a company with 500 employees and a 75,000-square foot office, the cost is $30.7 million per year, $9 million cheaper than Calgary and $6 million cheaper than Toronto. Office rent, which is the second highest cost for tech companies besides employee salaries, is one of the lowest in the country. The average asking rent per square foot in Winnipeg is $23.54, compared to almost $40.00 in Vancouver. Meanwhile, the average rent there for a purpose built apartment is $925 per month, and roughly $1,200 in Vancouver and Toronto.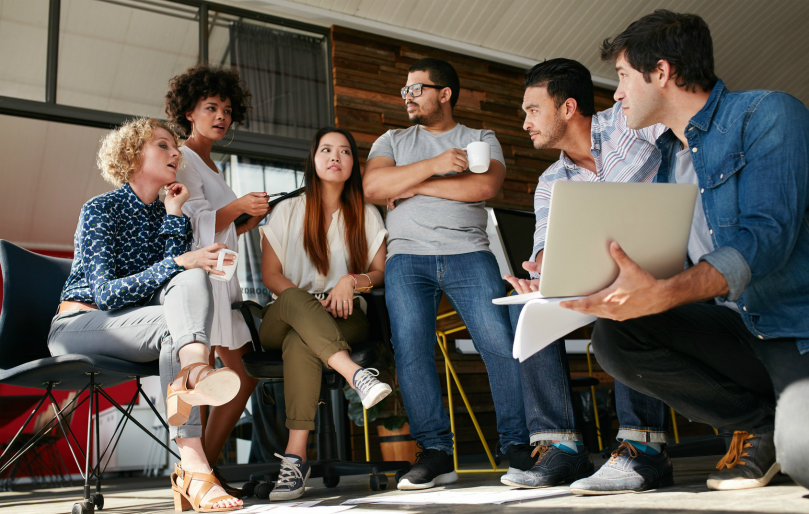 Affordability is just one reason companies choose Winnipeg as a base. Skip the Dishes, an online food delivery network, says being situated in the city has helped it evolve from a small team in 2013 to more than 200 employees in 17 markets across North America.
"There are a lot of great universities in Winnipeg and Manitoba, so being able to tap into that talent poll has been really helpful for us as well," says Skip the Dishes co-founder Andrew Chau. "It's amazing the type of talent we're able to attract. Especially now, being a large tech company, it's really interesting to see other companies starting to grow here."
Last year, Skip the Dishes received $5 million in support from the provincial government. With a need to expand, it moved into a new office of about 16,000 square feet. The company is now located in a heritage building that was constructed in 1906 as a manufacturing plant and redeveloped into 151,882 square feet of first class office space.
"We started with one desk in a shared office and, fast forward, we have an entire floor in 136 Market Avenue," Chau says of the Winnipeg headquarters. "We were looking for location, which was really important because many of our employees take public transit and bike to work. Secondly, being in the Exchange District with a lot of restaurants and amenities around helps attract the right talent, and third, the space itself."
Skip the Dishes moved into the building along with The Manitoba Technology Accelerator (MTA), one of 15 nationally recognized high performing incubators and accelerators in Canada. The not-for-profit business accelerator acquired about 10,000 square feet of space on another floor. Now, both MTA and Skip the Dishes are at physical capacity and looking to add additional space.
CBRE's Wong says companies like this are causing demand for space in the market, and "just by their nature," are also improving the existing office stock, hopefully resulting in higher values for owners. Last year, CBRE opened the first corporately owned and operated commercial real estate services office in the city, which had been previously serviced by affiliate branches of real estate firms.
Marshall Ring, chief executive officer of MTA, says MTA requests a Right of First Refusal on any space before it gets leased, which enables room to accommodate growth. He says Winnipeg is attracting start-ups from different cities. Sightline Innovation recently relocated there from Toronto due to cost of space and talent. Ring is also noticing more interest from abroad.
"We are proving through companies, like Skip the Dishes, that we can grow high-end talented tech companies here and are able to attract international Venture Capital," he says. "I'm getting a lot more requests for tours of our facility from international visitors like China and the Gulf Islands. We now do about one formal tour a week."
Once a Hudson's Bay Company trading post in 1870, with a population of 215, Winnipeg expects to see more than one million citizens by 2033. Part if this will be the burgeoning tech industry, which has been accelerating for about 30 years. One of the city's most successful firms, Online Business Systems, which celebrated its 25th anniversary in 2013, employs 350 people and has offices across North America. As it stands, Manitoba has about 1500 tech companies, with 80 per cent located in Winnipeg. Not only is office space growing, but so is retail and restaurants.
"The city and the province are becoming more aware of how important it is to invest in that, recognizing that the tech industry is really producing a lot of opportunities for economic growth in the province," says Knight.
To further improve the city's competitive position, Ring suggests short-term rent free spaces for start-ups and the support of a Series A Venture Capital fund that is able to invest $1 to $3 million into pre-revenue, Manitoba-based companies. Other approaches, he notes, are continued confidence and "a little bit of a Winnipeg swagger."
"In the last three years, we stopped apologizing for our environment. We are embracing that we are a city in the North. We tell people to buck up and buy a Canada Goose jacket if they're cold."
Even though the province has a fast-growing population of young people, it needs to build out its own pipeline.
"We really need to improve diversity; that's one thing we can do locally—we have a high immigrant population, adds Knight. "There are a number of folks in the community that we need to connect to jobs that have a lot of experience from their home country."
Increasing the number of women and aboriginals in tech positions, two key populations in Manitoba, is a key goal among several.
"Like most jurisdictions across Canada, access to capital is still an issue, but we're working on it," says Knight. "The fact we have a government, both civic and provincial, that is really taking notice and looking for ways to invest is going to bode well with our province and the city."
Local educational institutions are placing more emphasis on entrepreneurship, and they're graduates are interested in staying put. Ring says this isn't just a "Winnipeg phenomenon."
"Minneapolis has a long anecdotal history where it is hard to attract workers [there], but once they arrive, it is also the hardest city to convince people to leave," he says. "Winnipeg shares this same experience. We are sticky. Once people get here, they don't want to leave."
Rebecca Melnyk is the online editor of Canadian Property Management @rebeccachirp